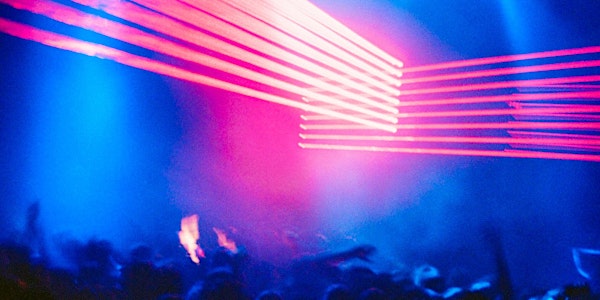 Sense w/ Dan Shake at Centre Point
Sense welcome Dan Shake to Centre Point on Friday, September 23rd.
When and where
Location
Centre Point Crow Street Dublin Ireland
About this event
If you're going to pick a name like Dan Shake, you better have the goods to back it up. With a never-ending tour schedule and his own productions in the record bags of countless established DJ heroes, Shake lives up to his billing. His love of groove – ranging from sparky acid to Brazilian samba, itchy funk to heavyweight house – fuels his drive to make those around him dance as keenly as he does. At a party, Dan Shake isn't just loaded with peak time weapons: he is one.
Shake (Daniel Rose-Weir) began his notoriety with the Mahogani Music released 3AM Jazz Club / Thinkin' in 2014, using Moodymann's seal of approval as a springboard for his ambitions. Even as dancefloor-igniting releases piled up year on year, such as the Ibiza-smashing Claudia's Trip, or any number of Shake Tapes white label edits, Shake's expertise as a DJ began to match his production chops. This makes for two combined sides what Dan Shake represents: an explosion of colour, variety and flavour, no matter whether he's jamming on a rotary in the booth, or juicing fresh joy from old samples in the studio.
Basements, lofts, tents, festival stages with the production dialled up to 11 – all are welcome opportunities to let loose. But as his sound has evolved and his reputation as a killer DJ has grown, Shake's love of connecting to the dancers in front of him has remained, well, unshakable. Weekend by weekend, city by city, once he hits a peak of energy, he's going to stay there and the end result is going to keep you moving without let up. It all goes to show: a Shake is for life, not just for summer.
CENTRE POINT - DUBLIN
Clubbing is the social fabric of our society. Our city has been losing clubs, spaces to dance, meet, learn and escape. We have been starved of the unifying and euphoric experience of clubbing for the last 20 months.
It is incredibly important that we help uphold, celebrate and evolve the important role that electronic music and clubbing play in Irish art & culture. We have taken this time to re-imagine, refresh and invest in one of the city's longest serving music venues -The Button Factory - bringing it's club experience into the year 2021 (and beyond) as Centre Point.
Centre Point is about creating a much needed new and innovative home for electronic music in the city. A space that will nurture a diverse and top-notch program of Irish and international artists. A space that will work with independent promoters, artists and creators who have a shared ethos and emphasis on music, design, and world-class audiovisual production, as well as an environmental and social vision.
We believe there is nothing more liberating than experiencing the unifying power of music, in a space where people of all backgrounds can enjoy themselves, free from judgment, in a fun-loving, responsible and respectful way.
All Centre Point shows are strictly over 18's, we also encourage a no phones on the dancefloor policy.