Description
SENSES Academy presents the official launch of the SENSES Academy and its' corporate health and wellbeing programme #SENSES2017.
With 4 speakers lined up with interesting topics addressing social, phyiscal, mental and emotional wellbeing for you and your organisation this event is not to be missed.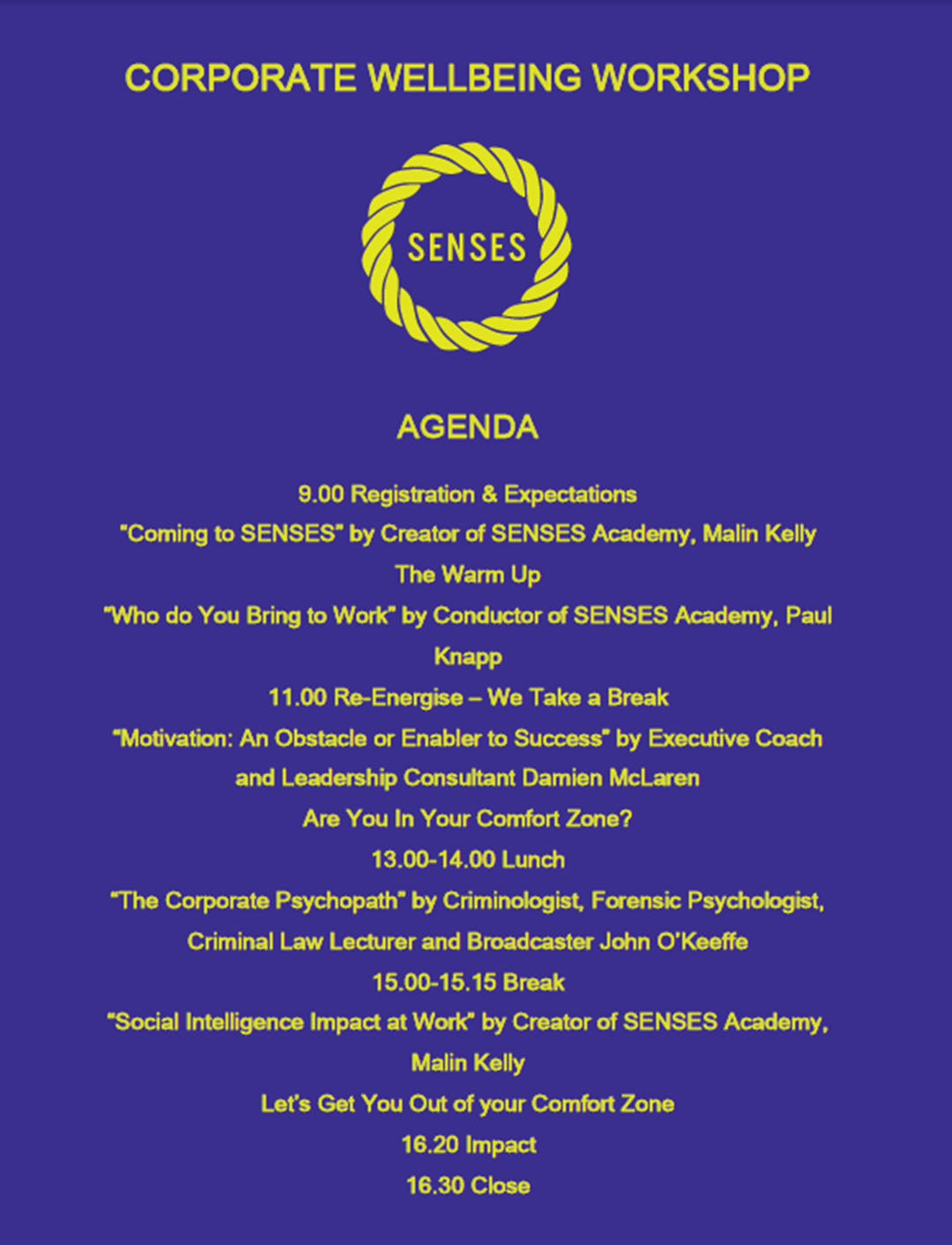 Places to the event are limited.
Register here or via e-mail senses@modig.ie or call 061 70 4400 to find out more!