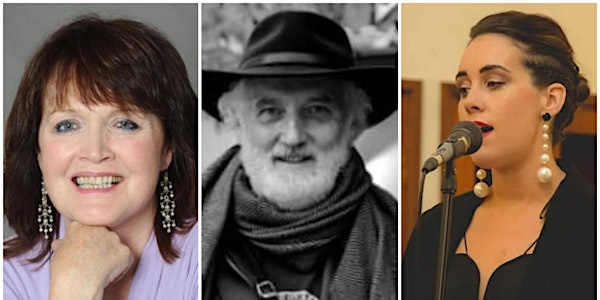 Seosaimhín Ní Bheaglaoich + Breanndán Ó Beagaoich & Sláine Ní Chathalláin
Seosaimhín Ní Bheaglaoich + Breanndán Ó Beagaoich & Sláine Ní Chathalláin: Secret Outdoor concert in west Kerry at 7pm *LIMITED TICKETS*
When and where
Location
Dingle 15Km radius of Dingle Dingle Ireland
About this event
Seosaimhín Ní Bheaglaoich (singer), Breanndan O'Beaglaoich (accordion and singer) will be joined by sean nós singer Sláine Ní Chathalláin for a special outdoor concert in West Kerry on Thursday 23rd of June at 7pm. Limited seats are available. This concert will be held in a radius of 15km of Dingle and on the day of the concert, ticket holders will be notified of the concert's secret location.
Concert goers are asked to 'BRING YOUR OWN CHAIRS' (BYOC)
If you would like to sign up to be the first to hear about concerts held in your locality please fill out the short contact form on www.cormacbegley.com/beauty
I hope to see you along the way!
Socials
Music streaming: https://cormacbegley.bandcamp.com/
Facebook: https://www.facebook.com/cormacbegley/
Instagram: https://www.instagram.com/cormac_begley_/
Twitter: https://twitter.com/cormacbegley