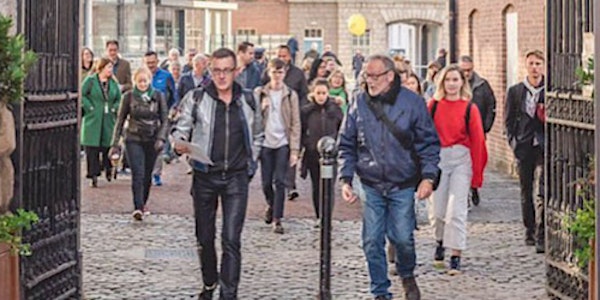 Sex, Drugs, Saunas & Clubs: Queer Social Spaces in History - Tour
Tour of Dublin's historical queer spaces that helped seed the vibrant queer community we see around us today
When and where
Location
Trinity College Entrance Nassau Street Dublin 2 Ireland
About this event
Until decriminalisation of anti-gay legislation in 1993, the social opportunities for Ireland's LGBTQ minorities were limited and accessing them presented numerous difficulties and dangers. Often refused service in bars and subject to persistent harassment on the city's streets, Irish queers eventually sought out sympathetic landlords, creating 'safe spaces' and literally build their own dancefloors. Queer spaces were hugely important in allowing LGBT people negotiate desire and intimacy, normalising what was once illegal, taboo and transgressive.
Over time, these social spaces became the glue that bound countless friendships, allowing the development of a vibrant community self-aware and ready to take its rightful place at the centre of Irish society.
Social historian and activist, Tonie Walsh, shines a light of some of these important places that helped seed the vibrant queer community we see around us today.
START POINT: Trinity College Entrance, Nassau Street, Dublin 2
START TIMES: 4.30pm, 7pm