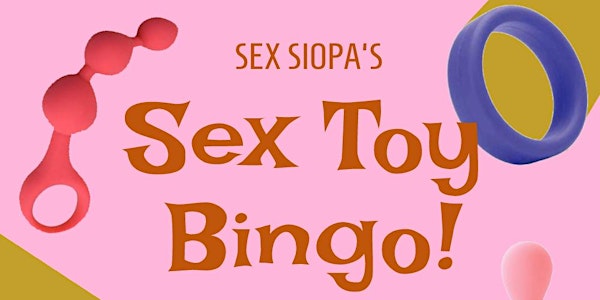 Sex Siopa's Sex Toy Bingo
Bring your friends. Have the Craic. Win Sex Toys!
About this event
Sex Siopa cordially invite you to join us for an evening of Bingo over Zoom. Hosted by Sing Along Social's Aileen Moon, this is night full of craic and sexy prizes that you'd be mortified to miss! The more attendees we have, the more prizes we'll be able to give out, so make sure all your friends come along too!
The event is €10pp and includes 3 Bingo cards (1 for each round), but feel free to buy more tickets for more chances to win. Bingo cards will be emailed to you the day before the event. You'll need a printer to print them off.
There will also be a few spot prizes on the night including Best Dressed and Coziest Bingo Area Setup (make us jealous of your fashion and memory foam body cushions)
*Please note that attendees must be 18+ for this event, and while you're more than welcome to join us if you're outside Ireland, prizes can only be shipped within ROI and NI.