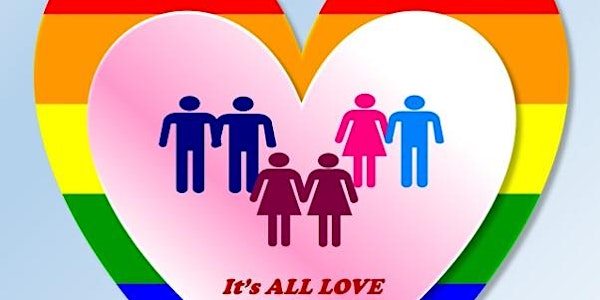 Sexual Orientation and Gender Identity
When and where
Location
Poppyfield Retail Park Cahir Road Ballingarrane South Clonmel Ireland
Description
DUE TO THE CORONA VIRUS OUTBREAK
THIS EVENT IS POSTPONED
UNTIL LATER IN THE YEAR.
The Adlerian Network of Ireland are delighted to bring Bruce Tate to present a workshop on
Sexual Orientation and Gender Identity.
This workshop is running on the 18th and 19th of April 2020.
Day 1 is IACP approved and has been awarded 7 CPD points.


The first day is intended for Professionals and the second day is intended for everybody.
DAY 1: Professionals Only
In recent years there have been some important developments in enhancing equality for people who identify as LGBTQ+. Ireland historically accepted marriage for same-sex couples. This is not universal and while legislation and opportunities may have changed, many people still face discrimination or worse. In our role as counsellors we are faced with our clients ever changing landscape. To be in a position to help and support our clients at each stage of their journey is vital.
This workshop will examine issues relating to sexual orientation and gender identity and will focus on areas that professionals can concentrate on in order to provide affirmative support. We will examine issues and cultural influences our clients may face. We will explore how Adlerian theory and practice can be helpful and look at some ways to promote self-encouragement.
DAY 2: For Everyone
There has been historic recognition of the validity of same-sex relationships. However, there are many ways in which members of society who identify as LGBTQ+ may feel uncertain about being open about their own identity at home, in the workplace or in wider society. The passing of anti-discriminatory legislation does not stop or prevent discrimination from happening. Living with guilt and shame can be exhausting and lead to physical and mental wellbeing issues.
During this workshop we will look at challenges that people still face and how support can be offered to them as well as their families, friends and colleagues.
About Bruce Tate
Bruce Tate is a counsellor and counsellor trainer. He has his own private practice since 2008 where he helps cllients deal with a range of issues. Bruce is also the course co-ordinator of the Adlerian counseling programme since 2010. This includes tutoring on the Certificate course from 2012 to present and the Diploma course from 2010 to present. Bruce was a tutor in the Diploma in Adlerian Counselling from 2008-2010.
Bruce has been presenting on Sexual Orientation since 2009 giving talks in London and presenting at the International Committee of Adlerian Summer Schools and Institutes (ICASSI). Bruce has given many workshops and extends his wide range of knowledge on topics such as Emotions in Adlerian Psychology, It's All Fiction, Encouragement and Working with Difference and Diversity to name but a few.
For more information please contact us on info@adler.ie