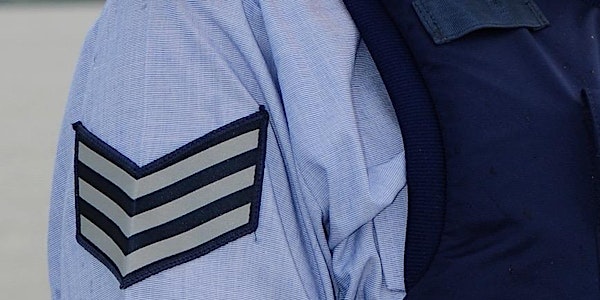 Sgt Competition - 2 Part Career Planning & Promotion Seminar - Jan 2022
Sales Have Ended
Ticket sales have ended
Email promoteyourselfcoaching@gmail.com for next seminar dates
Sales Have Ended
Ticket sales have ended
Email promoteyourselfcoaching@gmail.com for next seminar dates
(Sgt Competition) A career seminar designed specifically for Garda employees: Guidance on planning, form completion & interview techniques.
About this event
Two Part Online Seminar
Part 1:
10:30 - 13:00 Saturday 29th January 2022
Career planning
Competency based forms
Part 2:
10:30 - 13:00 Sunday 30th January 2022
The new sergeant promotion system
Interview preparation
This seminar will focus on the Garda to Sergeant competition competencies 2021/2022. Please have the candidate book and some writing paper with you.
__________________________________________________________
This career planning and promotion seminar has been designed to give practical advice to employees of An Garda Síochána on how they can take control of their careers and effectively navigate internal selection processes.
The seminar is aimed at personnel who wish to progress their careers in a planned manner but will also provide very practical advice for those who are looking to excel in the current lateral and promotion competitions. Whether you want to be a Sergeant, Inspector, Detective or JLO, the seminar will help.
The seminar will cover the following areas;
1) Career planning
The central focus of the seminar. Members generally come for the competency based form and interview advice. They generaly leave agreeing that this was the most important bit. Gardaí and Garda Staff often don't actively plan their career progression. It might just be time you started!
2) Completing a competency based application form
Practical advice on how to best sell yourself when completing a competency based form. Going beyond a simple explination of the STAR method, the presentation shares advice gained from experienced interviewers and external experts.
3) Selling yourself at interview
Practical advice on how to best sell yourself at interview. The presentation shares advice gained from experienced interviewers and external experts. It will make you think about the effort you have put in to date!
Tickets are €45. All Promote Yourself seminars are fundraising events. All profits from this seminar will be donated to the event charity Jigsaw Balbriggan. Promote Yourself has raised over €18,000 for charity to date.
If you can't make the seminar, you can attend any other seminar during the year with your ticket or get a refund.
The event is only open to employees of An Garda Síochána. Garda Staff are very welcome and while the seminar focuses on Garda processes, the seminar is still relevant for Garda Staff career development. Zoom details will only be sent to a Garda.ie email address.
If you take the career planning approach of the seminar seriously you will commence the development of a career plan as a next step, so it might be worth investing in something solid to write on and keep.
There will be breaks throughout but the event will take most of the five hours.
For more information follow on Facebook @promoteyourselfcoaching
The feedback from 740+ employees has been overwhelmingly positive. 90% of attendees who responded to the event survey said that the seminar was very supportive of their career goals.
Thank you for registering.
The following testimonials are from members who attended recent seminars:
"I'd highly recommend it. Extremely worthwhile".
Garda, 12 years service, Garda HQ
"I thought the workshop was well worthwhile, well thought out and well delivered. I would wholeheartedly encourage you to deliver this workshop to as wide an audience as possible".
Garda, 16 years service, Traffic
"It made me think differently to the way I approach my application form and instead of trying to think of exciting competencies I try to see what the board are looking for. It was a brilliant course and I've already talked about it to colleagues."
Sergeant, 17 years service, DMR South Central
"100% definitely worth it. Couldn't recommend it enough to others."
Garda, 11 years service, DMR North Central
"Broke down the process from start to finish into manageable steps and showed that perpetration shouldn't begin when positions are advertised, but should in fact start today".
Garda, 10 years service, DMR South
"It was comprehensive, well presented and full of tips and heads-ups about the standard ways in which great candidates unwittingly ruin their own chances time after time. The nature of the whole promotion/appointment process is complex and giving the best possible account of yourself is fraught with pitfalls. Anyone who attends this presentation and puts into practice what they learn, will definitely be at a significant advantage over their fellow candidates".
Garda, 20 years, Garda HQ
And a few more
"Thank you very much for your time & experience that has truly helped in my forthcoming challenge to improve my career and progress to the next level"
"Extremely helpful information, has completely changed my approach for any future applications"
"Thank you for simplifying a complicated process"
"Career Planning was well presented and something that I never thought of in the last 17 years. Discussion on form filling was excellent"
"Keep it up. The best money I have spent in a long long time. Great Course"
And lastly...
"The presenter was easy on the eye!" (it's important to give everyone a voice!)