For anyone who is passionate about bringing the practices of Mindfulness, Meditation, Relaxation and Soundplay to children & teens
About this event
"Sharing Mindfulness, Meditation & Soundplay with Kids & Teens' Workshop
This is a wonderful workshop for anyone who is passionate about bringing the practices of Mindfulness, Meditation, Relaxation and Soundplay to children & teens.
In this workshop we will explore magical and playful ways to introduce mindfulness, meditation, relaxation and soundplay to the children and teens in our lives. A special treat is a module on Mindfulness & Yoga arts & crafts. This two day workshop is held on beautiful Crookedwood Farm in Co Meath, only 45mins drive from Dublin City.
Mindfulness is to grow our awareness, to know that thoughts are just thoughts, to understand how emotions manifest in our bodies and to recognise when our attention wanders. In this workshop you'll learn how to find the energy of mindfulness within you and how to get and keep the children excited to practice with you. To cultivate your own practice is important and you will find inspiration in this workshop to do just this. In the end of the workshop you will have an awesome toolkit with age appropriate mindfulness, meditation & relaxation practices as well as the know-how for making fun & useful mindfulness and yoga arts & crafts projects.
The benefits of these practices for children and teens are many: better cognitive development, improved social interactions, easing of anxiety and stress, self esteem and self confidence, help with feeling comfortable in the school climate by nurturing mutual respect and care amongst each other, self regulation,  builds compassion, helps children and teens to reflect on their own thoughts, actions and emotions and learn how to make better choices.
A special addition to this workshop is a module on how to use games, stories, meditations & relaxations with Soundhealing instruments such as singing bowls, drums, percussion, chimes, bells and gong - a unique practice inspired by the teachings of Peter Hess Sound Massage & Emily Hess Sound Yoga.
Giving young people the tools to help empower themselves in this busy and ever changing world is a wonderful gift for them. We hope this workshop will empower you and help you become more confident and trusting in your own practice & knowledge.
As a treat on Saturday evening, we will light a bonfire for which we invite you to create a sound circle with us using drums, percussion, singing bowls, chimes & more. You can choose to join in and play (no need to be a musician) or simply relax by the fire and enjoy listening to the soothing sounds of the instruments safely surrounded by a magical little forrest. (**note Bonfire is Weather permitting)
Learning from and with each other in the relaxed setting of Crookedwood Farm will be a wonderful way to integrate these practices for yourself and take this amazing new toolkit to the children & teens in your life.
Crookedwood Farm is a little working farm in the countryside of Meath, only 45mins from Dublin City Centre. Weather permitting we will practice and learn in the fresh air, amidst beautiful old trees or in the cosy converted barn. Join myself, Tanja, from Yoga with Tanja & my partner Mark, Sound facilitator & Meditation Teacher, Donkey Jimbob & Ponies Lucky and Banjo for this fun, relaxing & informative Retreat Workshop.
This workshop is suitable for any age, any ability, anyone who is interested in bringing Mindfulness practices to children and teens . Highly recommended for people who work with children & teens; early years providers, school teachers, kids yoga teachers, childminders, SNA's, etc.
Date/ Time:
Saturday 28.08.21, Sunday 29.08.21 10am - 5.30pm, Lunchbreak 1pm - 2pm, Singing Bowl/ Drum/ Gong Workshop & Bonfire Sound Circle 7 - 9pm ( if you choose to stay overnight you are welcome to stay at the bonfire as long as you wish)
Payment Options:
Please book under Schedule/Bookings on yogawithtanja.eu
A non refundable, non transferable deposit of 75€ is required to secure your booking if you wish to Pay via Revolut or Paypal (please email yogawithtanjathomas@gmail.com) - in this case no booking fees apply
Payment Via Eventbrite - payment in full including booking fees
* the new Yoga with Tanja website is still under construction, if you would like to view Terms&Conditions please email yogawithtanjathomas@gmail.com
Schedule:
Saturday
Arrival from 9.45am
Start 10am sharp
Welcome Circle
"Introduction to Mindfulness"
Mindfullness & Breath - Practices & Theory
Mindfullness & Movement - Practices & Theory
Lunch Break 1pm
Mindfullness & Yoga Arts& Crafts for Kids of all Ages
Soundplay - Games & Stories with Singing Bowls, Gong, Drums for Kids aged 3 - 12
Finish 5.30pm
7pm - 9pm Sound Circle & Bonfire (weather permitting)
Sunday
Arrival from 9.45am
Start 10am sharp
Good Morning Practice - Mindful Yoga for you
Mindful Relaxation - Practices for all Ages
Lunch Break 1pm
Sound Play Part 2 - Sound Journeys & Sound Relaxation for All Ages
Mindful Meditation - Practices for all Ages
Closing Circle
Finish 5.30pm
Covid Safe:
This workshop adheres to current Covid Regulations:
no more than 12 people on the workshop,
if workshop takes place indoors: 2 pods of 6 with distancing,
Hand Sanitisers available,
Space allows for social distancing
What to Bring:
Due to Covid we do not provide any equipment. Please bring your own: yoga mat or non slip surface, cushion (s), blanket, eye pillow (if you have), comfy clothes, water bottle, cup, packed lunch, notebook, workshop manual (will be emailed prior to workshop start),
Food:
Please bring your own lunch that you can eat outside in the picnic area, or inside the zen den area
Please bring your own tea/coffee cup
A kitchenette is available with kettle, microwave & toaster and a fridge if you would like to store or warm up your lunch
Herbal teas & filtered water provided by us
Slane/Navan are only 5-10mins by car and have lovely coffee shops, shops and take aways
Venue:
Slane Studios - Crookedwood Farm - see https://slanestudios.com/
Situated in a convenient location, just off the N51, Crookedwood Farm is only 45mins drive from Dublin City Centre
(Animals on the farm are in secure spaces & it is optional to visit them at the fences, if you feel uncomfortable you will be safe distances away)
Accommodation Options:
You have the option to use Crookedwood Farm's lovely accommodation if you wish to stay for the night. Please get in touch with Enda directly, (email: 086 312 2872 mobile: info@slanestudios.com ) if you wish to avail of a shared bedroom to stay overnight. Room Sharing Only
To view the rooms go to https://slanestudios.com/
Workshop Space:
Workshops are held inside the barn building (see pictures)
If the weather allows we will be in a green meadow space
Contact:
for any questions please contact Tanja at yogawithtanjathomas@gmail.com or on mobile 087 122 1593
visit yogawithtanja.eu for Tanja's Bio
**this workshop will run regularly from September'21. Please get in touch if you would like to enquire about other Dates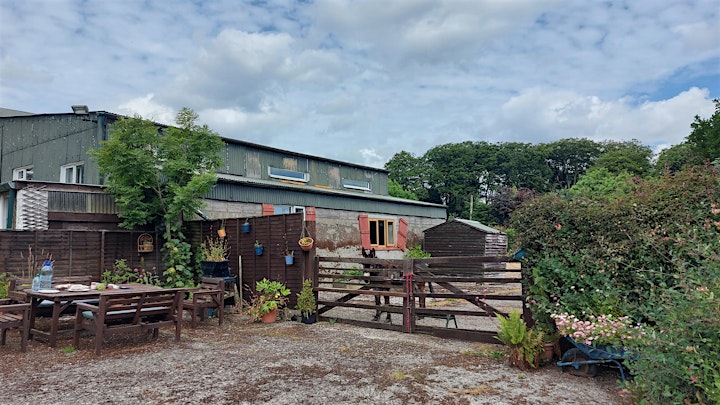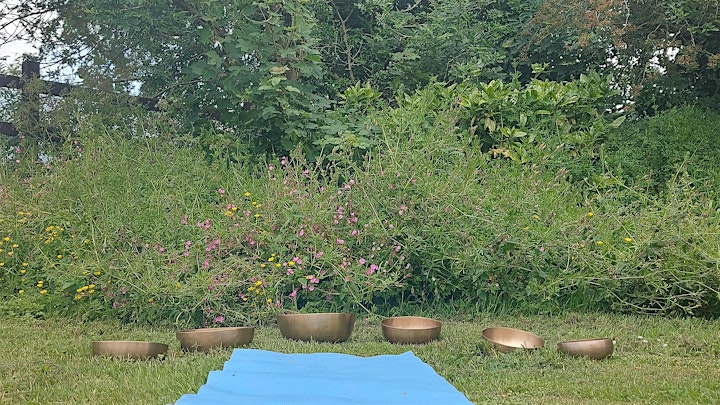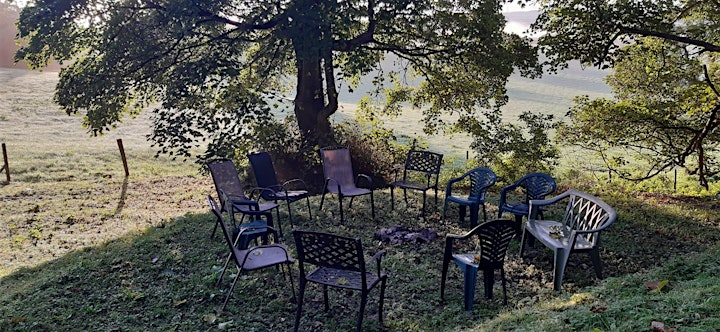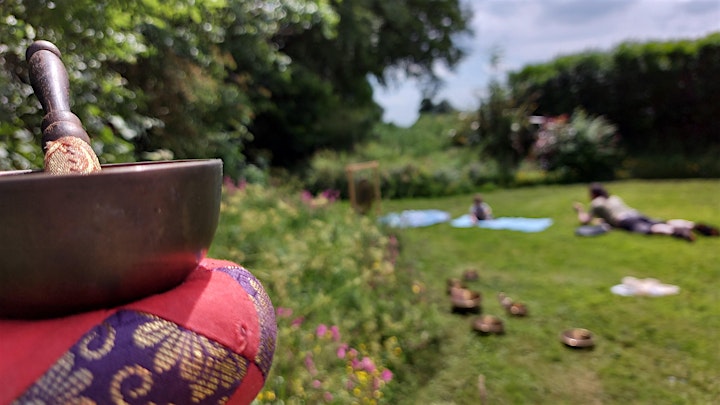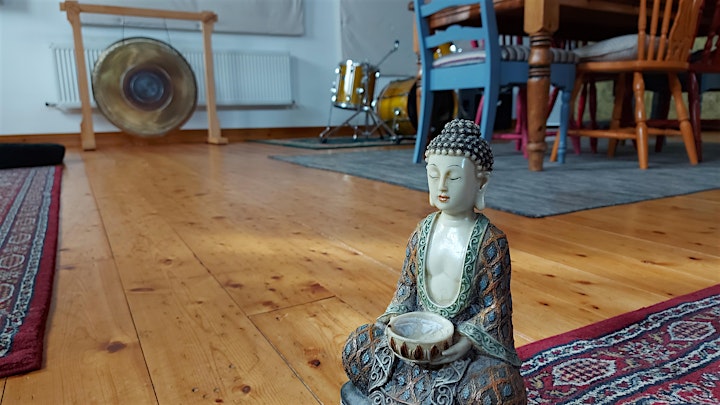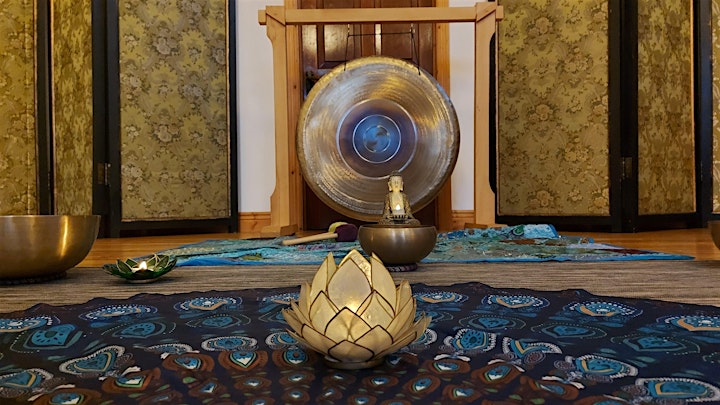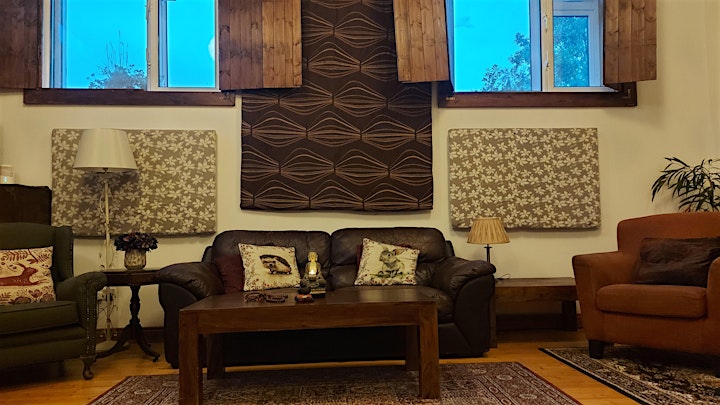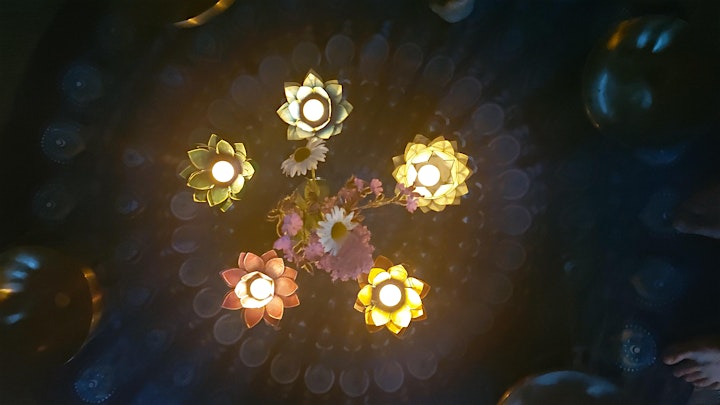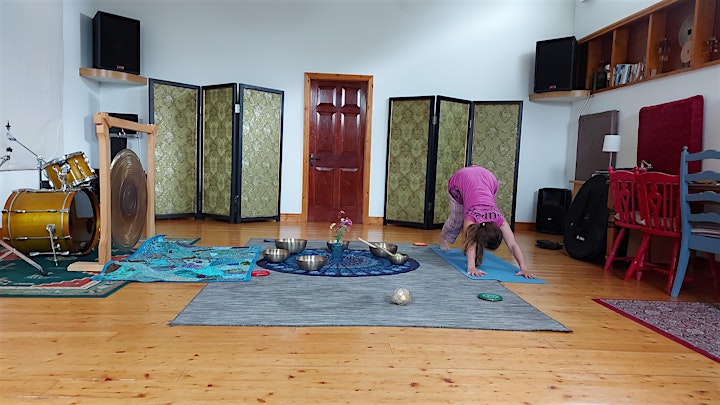 Organizer of "Sharing Mindfulness, Meditation & Soundplay with Kids & Teens' Workshop