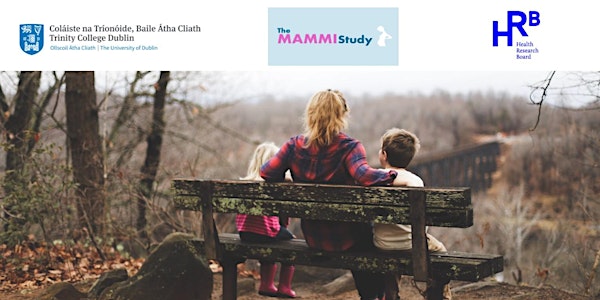 Showcase of ON-TRACK (Towards Recovery After Childbirth, through Knowledge)
Launch of self-help educational videos on maternal postpartum anxiety, sexual health and pelvic girdle pain
When and where
Location
School of Nursing and Midwifery, Trinity College Dublin Lecture Theatre 2.57 24 D'Olier Street D02 T283 Dublin 2 Ireland
About this event
You are invited to join us at our free showcase of ON-TRACK (Towards Recovery After Childbirth, through Knowledge), a series of self-help educational videos on maternal postpartum anxiety, sexual health issues and pelvic girdle pain.
Funded by the Health Research Board's (HRB) Knowledge Exchange and Dissemination Scheme (KEDS), the videos address definitions of anxiety, sexual health issues and pelvic girdle pain. They enable women to self-assess whether or not they have these problems and how these issues can impact women's lives.
Developed with maternal mental health experts, physiotherapists, midwives and researchers from Trinity College Dublin, the videos provide coping and avoidance strategies and aim to reduce confusion about what is and is not 'normal recovery'. The information provided helps women to help themselves safely and guides them where to get further help, if needed.
Join us to view the content and hear from the researchers and participants who developed these resources. This free event is for women, partners (babies welcome too), healthcare professionals, and anyone who is interested in women's health during or after childbirth.
Light refreshments will be served during registration and a sandwich lunch provided at 12pm
For further information, contact Kathleen Hannon at hannonka@tcd.ie