Description
By Ciarán Taylor with Tallaght Sightless Cinema Group. Sound by Gerry Horan.
Start Time 7:00pm Sharp.
Sightless Cinema returns to Tallaght after last year's uplifting performance. Gather in the darkened cinema for the première of a new programme of short radio plays in surround sound, where all the pictures will be in your head! The lively mix is devised and performed by White Cane Audio Theatre, Tallaght, a group of blind and visually impaired people led by director-deviser Ciarán Taylor. Sightless Cinema has been delighting audiences for four years, drawing them into a mesmerising world of surround sound. The 2019 line up includes the infidelity comedy Green Eyes; Blind Fury a story of a blind man in a bar brawl; and The Right Place a comedy of crossed wires. A second White Cane Audio Theatre truope present Red Handed, a family drama about a wake with a startling twist.

Sightless Cinema 2019 is funded by South Dublin County Council, facilitated by the National Council for the Blind in Ireland, with recording facilities provided by Contact Studios at Rua Red Arts Centre. Surround sound mixing by Arron Faye. Additional sound by Cian Hickey.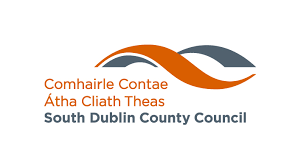 White Cane Audio Theatre Stage 2 group are funded by Fighting Blindness and Dublin City Council.
If you reserve and then can't make it, please cancel your tickets so others can attend.
-running time 75min –