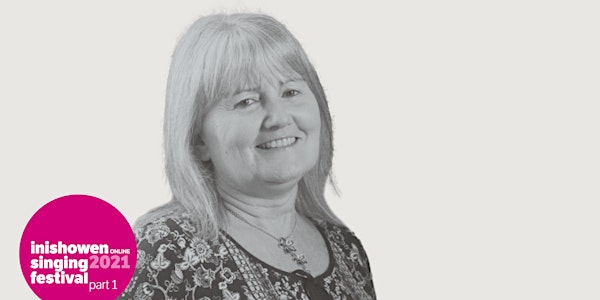 Singing Workshop with Rita Gallagher
Singing Workshop with Rita Gallagher
About this event
We are delighted to offer a workshop this year with our wonderful friend & renowned singer Rita Gallagher. Rita will share songs in this practical listening workshop, and provide attendees with words and recordings to make sure you are well equipped to add these songs to your repertoire.
Rita who lives in Crossroads and is a native of Frosses, Co. Donegal, is undoubtedly one of Ireland's finest traditional singers, a winner of many awards including TG4 Gradam Ceoil Singer of the Year 2017. She has toured and performed internationally but is always a loyal supporter of the Inishowen Traditional Singers' Circle.
She has recorded three albums to-date: Easter Snow (1977), The May Morning Dew (2010) and The Heathery Hills (2016).
If you would like to join this workshop, please register and we will be in touch on Friday 19 March with your zoom link. This event will be recorded by ITSC for our archive.
This year all events at the online 2021 Singing Weekend are free to attend but if you are able to make a donation, no matter the amount, to support ITSC activities, we would be really grateful. You can support ITSC here.
Details of all events at the Inishowen Singing Weekend 2021 can be found on our website. Please follow us on Facebook, Twitter, Instagram & YouTube, and visit our digital exhibition The Inishowen Song Project in collaboration with the Irish Traditional Music Archive.
The Inishowen Singing Weekend is funded by the Arts Council of Ireland and Donegal County Council.