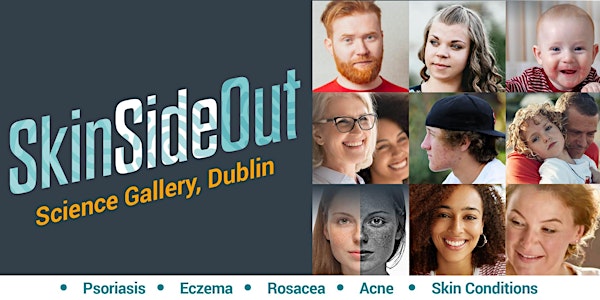 SkinSideOut - Skin Health Event
SkinSideOut is a first-of-its-kind skin health event open to all those struggling to manage the challenges of living with skin conditions.
When and where
Location
Science Gallery Dublin Pearse Street Dublin 2 Ireland
About this event
This full day event will include a series of talks and panel discussions given by expert medical speakers and patient advocates covering six skin-related topics – Atopic Eczema; Psoriasis; Acne & Rosacea; Consumer; Skin Cancer Prevention – in five sessions throughout the day.
The five talks & panel discussions on the day include:
Living with Atopic Eczema Panel. 11:00 - 11:45 - Claire Brock, Moderator; Dr Maeve McAleer, Consultant Dermatologist; Paul Herriot, Patient Advocate; Glenn Kenneally, Patient Advocate
Exploring Acne and Rosacea. 12:00 - 12:45 – Dr Síona Ní Raghallaigh, Consultant Dermatologist
Psoriasis on Your Mind? 13:00 - 13:45 – Claire Brock, Moderator; Prof Brian Kirby, Consultant Dermatologist; Caroline Irwin, Patient Advocate; Dr Eddie Murphy, Clinical Psychologist.
What's Really in Your Face Cream? 14:00 - 14:45 – Prof Anne-Marie Tobin, Consultant Dermatologist
Preventing Skin Cancer in Ireland. - 15:00 - 15:45 – Kate O'Flaherty, Healthy Ireland; Prof Anne- Marie Tobin, Consultant Dermatologist; Kevin O'Hagan, Irish Cancer Society; Kay Curtin, Patient Advocate; David McMahon, Irish Skin Foundation.
Chat & meet others living with Eczema and Psoriasis!
A breakout social space will be provided following the Eczema and Psoriasis panels for people to go and exchange experiences with one another during relaxed and informal discussions.
Meet your favourite skin care brands!
Throughout the day, the public will have an exciting opportunity to speak with skin care brands exhibiting at SkinSideOut, about their product ranges available for managing different skin problems and receive samples to try.
Collect your gift bag!
Each attendee will receive a gift bag of select skincare product worth approximately €50!
To ensure access, all talks and panels listed above will be ticketed separately. Registration fee is €5 per talk per person.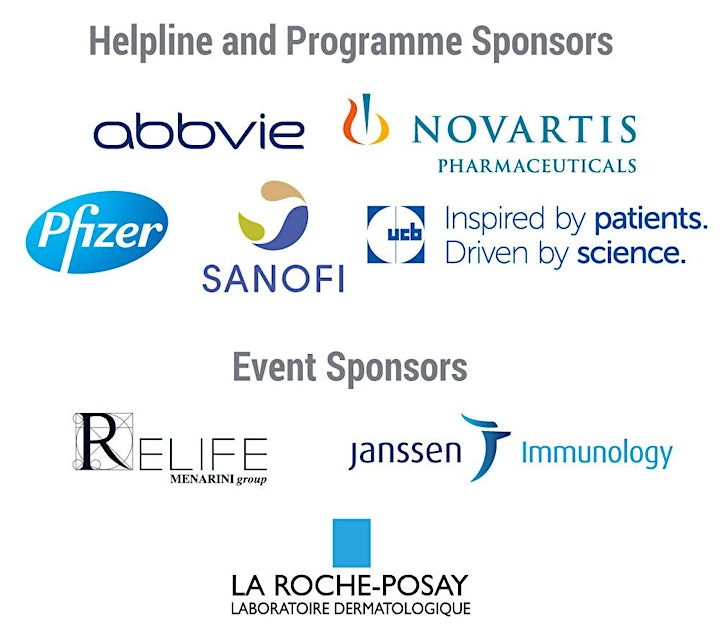 All content and views expressed are those of the Irish Skin Foundation and not of the sponsors