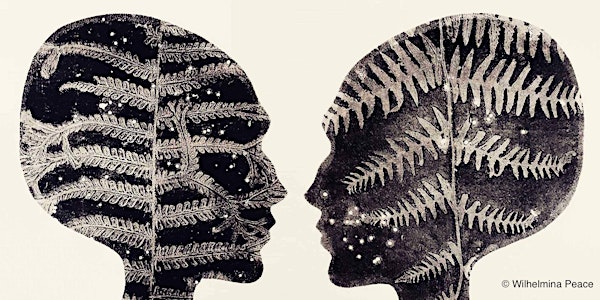 Sky, you are too big #3
On Thursday, 17th December 2020, at 19:00, join us to celebrate International Migrants Day.
About this event
Sky you are too big #3
On Thursday, 17th December 2020, at 19:00, join us to celebrate International Migrants Day.
Artists: Siobhan Brown, Wilhelmina Peace, Frederic Huska, Una Lee, Nandi Jola, Viviana Fiorentino, Dragoş Muşat. An event of music, poetry and visual art. Celebrating languages and cultural diversity.
Introduction and welcoming by Maria McManus - Artistic Director/ Founder of Quotidian - Word On the Street.
The event is FREE, but booking is ESSENTIAL.
At the end of the event, it will be shown 'The Journey' by poet and writer Nandi Jola, a one woman play of monologues and dance directed by Jo Egan of MACHA Productions and supported by ACNI and Quotidian - Word on the Street (Featured in International Literature Festival Dublin 2020 and Reclaim The Agenda #16DaysOfActivism 2020).
About the artists.
Siobhan Brown is of Jamaican heritage, a wife & mother of 3, Architect, singer songwriter & leader of Soul bands Mankahunney and Manukahunney Blue. She is Radio show host for BBC Radio Ulster - The Siobhan Brown Soul Show, Choir leader of the Cairdre community choir, & a Cultural awareness trainer.
Wilhelmina Peace is a visual artist and printmaker originally from France. She first came to Northern Ireland 10 years ago to study cultural anthropology at Queens. Her current work focuses mainly on drawing and seeks to explore themes relating to world myths and depth psychology.
Frederic Huska is a French visual artist, based in Belfast. His practice incorporates photography, writing and film to explore the multi-layered connections between the self, history and the architecture of the city.
Una Lee is an artist working with sounds, stories and sensations in perpetual pursuit of found sound and ways for alternative storytelling, mostly based in Belfast at Sonic Arts Research Centre.
Nandi Jola is a poet, facilitator and receipient of Arts Council and Irish Writers Centre funding. She is currently working for Prime Cut Productions as a writer on Ensemble Colours Project 2021. She has worked with Quotidian for the Same/difference and on this project, Sky You Are Too Big, she is no stranger.
Viviana Fiorentino lives in Belfast. An award-winning poet in Italy, her poems appear in the anthology 'Writing Home' (Dedalus Press). In 2019 she published a new poetry collection and a novel in Italy. Her poems, short stories and translations have appeared in international literature magazines (as Nazione Indiana, FourXFour NI, Poethead, The Blue Nib, Paris Lit Up, Mantis). She has co-founded two activist poetry initiatives: Sky, You Are Too Big and Letters With Wings. She is on the editorial staff of Le Ortique, (forgotten women artists blog).
Dragos Musat is a multi-disciplinary artist originally from Romania. He has been living and working in Belfast for the past 2 years. His work uses both digital and traditional art to explore raw inner landscapes cultivated from personal experience, a love for science fiction and traditional folklore.
#InternationalMigrantsDay #Arts #PoetryJukebox #NI_CRC #CulturalDiversityNI #CommunityRelations
Follow us on @poetry jukebox; https://quotidian.ie
This is a Quotidian-Word on the Street Limited event