UCD Afrosoc presents "Small Chops and Chill"
About this event
Come join us for our first event of the year. On Thursday 23rd September Afrosoc will host "Small Chops and Chill" in the Red Room at UCD Student Centre. The event will be filled with plenty of native snacks and good vibes. Not an event to be missed!
Don't forget your €2 membership fee! We look forward to seeing you!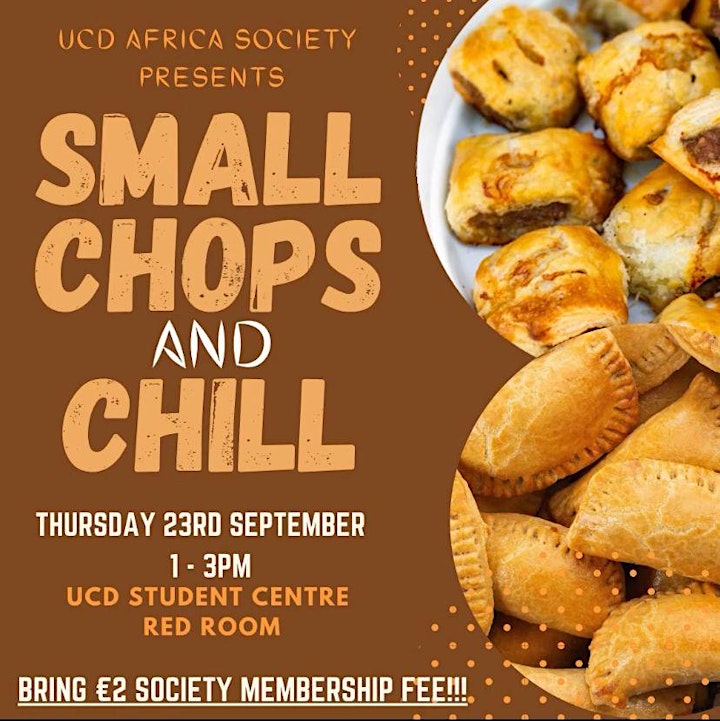 Organiser of Small Chops and Chill
UCD Africa Society  is a society which celebrates the vast cultural heirtage that lays in every country in the beautiful continent of Africa. Our aim is to provide quality social occasions which shed a positive light on African diaspora and Africa, to Africans and Non-African alike.