SME Research Stakeholder Conference 2018 Stimulating SME Growth in Ireland
Description
SME Research Stakeholder Conference 2018 Stimulating SME Growth in Ireland
Skillnet Ireland invite you to our second SME Research Stakeholder Conference 2018, in cooperation with the College of Business at Dublin Institute of Technology (DIT).
The conference is part of a series highlighting research into SME Management from an Irish perspective. This conference builds on the inaugural event held last May 2017 and showcases research contributions that address the challenges and issues of Irish SMEs from a range of academic researchers.
This conference series is a research partnership between Skillnet Ireland and the College of Business at DIT. We would be delighted if you could join us at the Conference from 10.00am - 2pm on Thursday April 26th.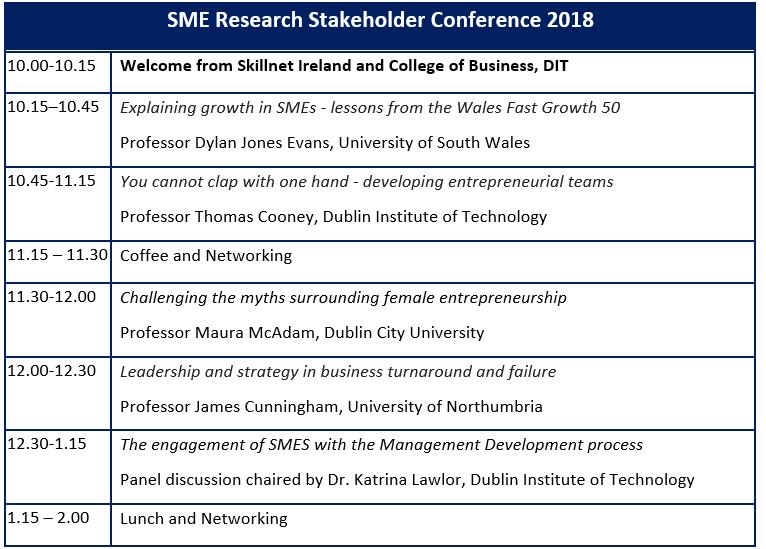 Please book your place at this event by clicking on the REGISTER button by Tuesday April 24th 2018.
If you have any queries, or if you encounter any difficulties registering online, please contact the Communications team on 01 291 6616 or email communications@skillnetireland.ie.
Regards,
Paul Healy
Chief Executive Skillnet Ireland