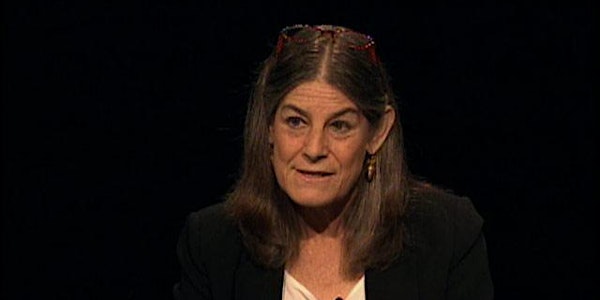 Social Isolation and Loneliness: Health Consequences and Policy Implication
Event Information
Location
Trinity College Dublin
College Green
Dublin 2
Ireland
Attend to hear the latest research on the impact of loneliness to health and well-being from International and National experts.
About this event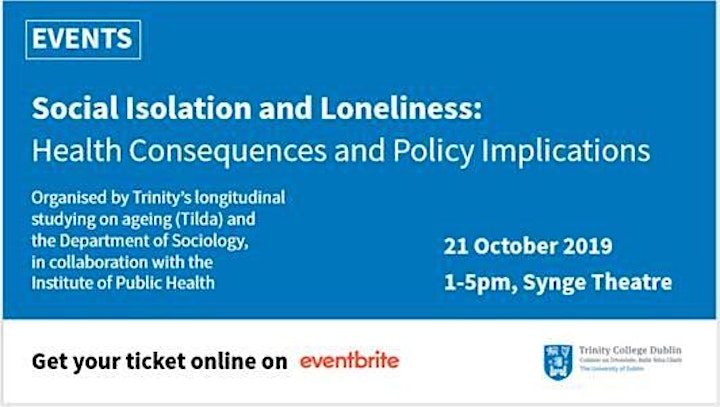 Programme TILDA and the Department of Sociology in collaboration with the Institute of Public Health in Ireland have organised this important event which will examine research on the relationship between social isolation, loneliness and health and the policy implications of this. The sessions will be chaired by Professor Rose Anne Kenny and Professor Richard Layte of Trinity College Dublin.
Minister Jim Daly, Minister of State for Mental Health and Older People, will open the event.
Prof. Lisa Berkman, Director, Harvard Center for Population and Development Studies, Harvard University will deliver a key note address on The Structural Drivers of Social Isolation and Loneliness . Dr. Berkman is the director of the Harvard Center for Population and Development Studies (HCPDS) and the Thomas D. Cabot Professor of Public Policy and of Epidemiology at the Harvard T.H. Chan School of Public Health. She is an internationally recognized social epidemiologist whose work focuses extensively on social and policy influences on health outcomes. Her research orients toward understanding inequalities in health related to socioeconomic status, different racial and ethnic groups, and social networks, support and isolation. She is author or co-author of several books and 300 publications/chapters.
This address will be followed by presentations by Dr Mark Ward and Dr Cathal McCrory on related research from The Irish Longitudinal Study on Ageing (TILDA) and from Dr Annette Burns and Dr Roger O'Sullivan on the work being conducted by Institute of Public Health in Ireland.
A Topic Report on findings from TILDA research will also be launched as part of the proceedings.
Link to Conference Programme
Date and time
Location
Trinity College Dublin
College Green
Dublin 2
Ireland