Description
One of Ireland's leading Social Media Trainers and Consultants, Alan Hennessy of Kompass Media will be giving his seventh talk in the series of Social Media Talks in February and will be joined by Kami Huyse from Zoeteciamedia.com and Communities that convert via Satellite Link.
Continuing in our series of Social Media Talks, February Talk will be about Building Communities online. Alan and Kami will be focusing on the How to build up your communities through Facebook, Twitter and Email Marketing and how to add value to your members across Social.

The Topics we will discuss on the night include:

How to build a community
What are the key elements to be successful with Communities

Using Social Media to engage with Members
Build your Email Lists
How to add Value to your communities
These talks will be extremely beneficial for businesses who are looking to increase sales, reach new audiences and sets themselves above their competitors.
Kami Huyse Bio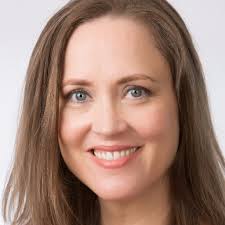 Kami is a public relations professional and author. She is the CEO of Zoetica Media LLC, a digital marketing and public relations agency.
She is the founder of the Social Media Breakfast of Houston live event and live stream, co-founder of the podcast Communities That Convert, and co-founder of travel and tourism influencer blog TexasTravelTalk.com.
Kami helps brands and entrepreneurs connect with online communities that mean the most to their business in order to build awareness for their brand; contribute meaningfully to the community; and drive measurable business results.
Listen to a recent Social Media Talks Podcast we did with Kami here http://bit.ly/2ENGyza
Look forward to seeing you on the night