Location
The Gibson Hotel
D01 X2P2 Dublin
Ireland
Description
Building your business for profit and exit
Based on Greg's 35 years' experience, including building and selling three businesses, and advising on the sale of many others, as well as being the buyer on more than a dozen occasions.
During your masterclass with Greg Savage, he will identify key blunders he sees Owners and Managers making that reduce the value of their business, but also highlight the strategies being used to increase profit and value.
Greg's masterclass will identify key steps owners must make now to ensure the best possible exit, and then go onto cover valuation and exit strategies.
During Greg's session he will cover the following topics:
Complacency,

self-satisfaction

and internal disruption

The recruitment leader you do NOT want to be

4 key areas of strategic change that you must address in your business

Stop getting better at things you should not be doing at all.

Recruitment is merging with marketing. Are you ready?

Is your business a de facto digital marketing agency? You need to be

Digital footprint vs. candidate database. Where is the value?

Digital Predictive Recruitment. What it means and why you need to know.

A social recruitment framework with grunt

A candidate attraction strategy for a new era

The markets to target, and the ones to avoid.

The type of recruiters you should, and should not, hire

Sophisticated, measurable social strategies that support billings.

The right investment in the right technology

Avoiding mistakes around diversification of revenue stream

Technology, big data, CRM, and automated marketing. What and how?

A different agency structure for a new era

Diversification vs. Specialisation. Getting it right

Ownership exit. The mistakes that are commonly made'

Key considerations that affect valuation

Deal structure
About Greg Savage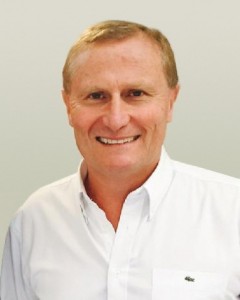 Over a career spanning 35 years, Greg is a leader of the global recruitment industry and is a regular keynote speaker at staffing conferences around the world.
After graduating with Honours in Psychology, Greg started his career in Executive Search in Australia, before he went on to manage the London office of the UK's largest accounting recruiter for 2 years. In the early 1980s he returned to Australia to run the Sydney office of Accountancy Placements (now the Hays Group), where he was invited to join the Board of Directors at age 27.
Greg founded Recruitment Solutions in 1987, and rapidly built the start-up across Australia and New Zealand, culminating in eight offices, 200 staff, and annual sales of $60,000,000. Such was Recruitment Solutions' success that, in July 1998, the company was successfully listed on the Australian Stock Exchange, with Greg at its helm as both Executive Director and COO.
April 2001, Greg joined Aquent as Asia-Pacific CEO. In 2005, he was promoted to Aquent International CEO, and assumed responsibility for all Aquent businesses outside of North America, which then comprised of over 25 offices across Europe, the United Kingdom, India, South East Asia, China, Japan, Australia and New Zealand.
In 2010 Greg acquired the Permanent and Search business of Aquent in Europe, Asia and Australasia, via a management buy-out, and founded Firebrand Talent Search. He quickly created a global brand for this specialist Digital and Marketing recruiter, and successfully sold the business, in 7 countries, in January 2013.
An active investor in recruitment businesses, Greg is a Founder and significant shareholder of people2people, one of Australia's fastest growing recruitment companies.
In recognition of his contribution to the Australian recruitment industry, Greg was made an Honorary Life Member of the Recruitment and Consulting Services Association (RCSA) in 2004. He was subsequently elevated to Fellow (FRCA). In addition Greg was the inaugural winner of the highly prestigious RCSA "Outstanding Contribution to the Recruitment Industry" Award 2011.
Greg's annual RCSA speaking tours are eagerly anticipated, attracting record attendances. Has also spoken at Recruitment Conferences in North America, Japan, China, Indonesia, Hong Kong, Singapore, the UK, Europe, South Africa and New Zealand.
An early adopter of social media for recruiting, Greg's industry blog – The Savage Truth – is a must-read for recruitment consultants, while his Twitter feed similarly attracts thousands of followers from around the world.
Greg acts as a Non-Executive Director for 10 recruitment companies in Australia and New Zealand.
In 2015 Greg was voted 'The most influential person in the Australian recruitment industry in the past 60 years'.