Location
The Gibson Hotel
D01 X2P2 Dublin 1
Ireland
Description
Will the new 'golden era' of recruitment pass you by?
Brilliant opportunities exist for recruiters over the next few years. But only if changes are made, new skills acquired, and fresh tactics perfected.
This masterclass with Greg Savage is packed with cutting edge insights for recruiters. During the session, Greg will highlight his learning in his own businesses and those he consults to. Expect to go away with clarity on the changing world of recruitment and a host of new tools to help you bill more.
During Greg's session he will cover the following topics:
The recruiting future. A golden era awaits. But will YOU thrive?

The 'modern recruiter' defined and explained

5 key areas of recruiter change

How technology will change your job, and how it won't

Modern candidate attraction tactics

How candidate behaviour must change your sourcing strategies

Developing a 'talent funnel' that will make you money

Building a personal brand to turn you into a 'talent magnet'

Tactics of the master 'skills hunter'

How to use social media to increase billing THIS month

Social tools that will win you new clients

A 20-minute-a-day LinkedIn action plan that delivers results

Phone sourcing. An 'old school' skill we need to bring back

Modern business development skills

The craft of recruitment. Why it is still critical

Using your 'influencing skills to create outcomes.

"Self Management" skill s every recruiter must master

The critical arts of client selection, jobs selection, and candidate selection


About Greg Savage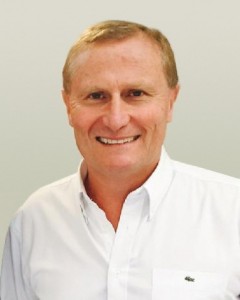 Over a career spanning 35 years, Greg is a leader of the global recruitment industry and is a regular keynote speaker at staffing conferences around the world.
After graduating with Honours in Psychology, Greg started his career in Executive Search in Australia, before he went on to manage the London office of the UK's largest accounting recruiter for 2 years. In the early 1980s he returned to Australia to run the Sydney office of Accountancy Placements (now the Hays Group), where he was invited to join the Board of Directors at age 27.
Greg founded Recruitment Solutions in 1987, and rapidly built the start-up across Australia and New Zealand, culminating in eight offices, 200 staff, and annual sales of $60 million. Such was Recruitment Solutions' success that, in July 1998, the company was successfully listed on the Australian Stock Exchange, with Greg at its helm as both Executive Director and COO.
April 2001, Greg joined Aquent as Asia-Pacific CEO. In 2005, he was promoted to Aquent International CEO, and assumed responsibility for all Aquent businesses outside of North America, which then comprised of over 25 offices across Europe, the UK, India, South East Asia, China, Japan, Australia and New Zealand.
In 2010, Greg acquired the Permanent and Search business of Aquent in Europe, Asia and Australasia, via a management buy-out, and founded Firebrand Talent Search. He quickly created a global brand for this specialist Digital and Marketing recruiter, and successfully sold the business, in 7 countries, in January 2013.
An active investor in recruitment businesses, Greg is a Founder and significant shareholder of people2people, one of Australia's fastest growing recruitment companies.
In recognition of his contribution to the Australian recruitment industry, Greg was made an Honorary Life Member of the Recruitment and Consulting Services Association (RCSA) in 2004. He was subsequently elevated to Fellow (FRCA). In addition Greg was the inaugural winner of the highly prestigious RCSA "Outstanding Contribution to the Recruitment Industry" Award 2011.
Greg's annual RCSA speaking tours are eagerly anticipated, attracting record attendances. Has also spoken at Recruitment Conferences in North America, Japan, China, Indonesia, Hong Kong, Singapore, the UK, Europe, South Africa and New Zealand.
An early adopter of social media for recruiting, Greg's industry blog – The Savage Truth – is a must-read for recruitment consultants, while his Twitter feed similarly attracts thousands of followers from around the world.
Greg acts as a Non-Executive Director for 10 recruitment companies in Australia and New Zealand.
In 2015 Greg was voted 'The most influential person in the Australian recruitment industry in the past 60 years'.