About this Event
Join us at Solving Your Brand Challenges - a Business Breakfast where we'll be discussing the challenges of brand management and brand consistency in an increasingly decentralised and fragmented marketing landscape. We'll also be addressing the challenges it poses for IT managers who are faced with balancing responsiveness and flexibility with stringent requirements around data security, tracking and audit.
Solving Your Brand Challenges will appeal to CEOs, Marketing Managers, Brand Managers, IT and IS Managers, Systems Analysts, Digital Asset Managers, Creative Agencies and Creative Professionals
Solving Your Brand Challenges is sponsored by Tweak.com and is brought to you in partnership with the Marketing Institute.
EVENT FORMAT
7.45am: Registration & Buffet Breakfast
8.05am: Introduction
8.10am: Gary Brown, Executive Director, JWT Folk; Kevin O'Loughlin, Founder & CEO, Nostra Systems, and Connor Keppel, VP Marketing, Phorest Salon Software in conversation with Jerry Kennelly, Tweak.com
8.55am: Q & A
9.15am: Finish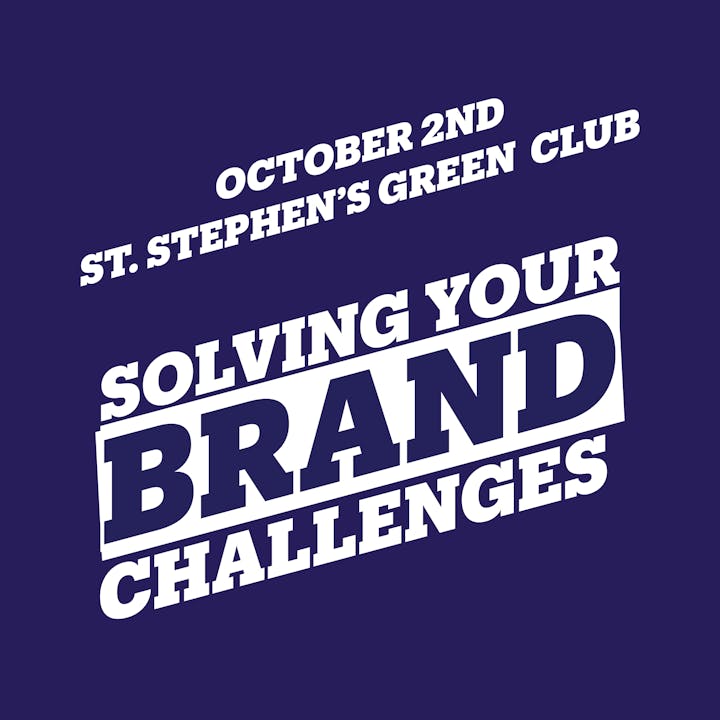 SPEAKERS
Gary Brown, Executive Director, JWT Folk:
Gary Brown is a Board member of JWT Folk, one of Irelands leading advertising and communications agencies. He is the former Chairman and founder of Target Mc Connells advertising agency, 2010-2017. Gary is one of Irelands foremost experts on advertising and marketing. He has worked for the last 35 years in developing and overseeing award winning campaigns for Irish and International companies. He is one of Irelands most decorated marketers having won over 100 Gold awards from institutions including MMII, IDMA, IISPC and IAPI. Target Marketing were awarded the ultimate Global accolade when they won the Global Diamond Echo award for their work on the Guinness brand for Diageo. Gary is an international speaker and writer on all things marketing and has recently become a successful playwright.
Kevin O'Loughlin, Founder & CEO, Nostra Systems:
Kevin O'Loughlin founded Nostra Systems in 2006, he is a driven entrepreneur who has led the exponential growth of the business over the last 13 years. Nostra provides full IT support and maintenance to a broad spectrum of organisations across a variety of industries and sectors. Nostra combines the latest technologies with an emphasis on efficient customer service to provide clients with the most cost-effective IT solutions for their business. To date Nostra has partnered with some of the biggest household names in technology; including Microsoft, HP, Apple, Fujitsu and DELL.
Connor Keppel, VP Marketing, Phorest Salon Software:
Connor Keppel is VP Marketing with Phorest Salon Software, one of Ireland's best tech success stories and fastest growing SaaS companies. Connor joined the team in 2013 as the first marketing person, and built a team of 14 marketers across 3 continents, growing Phorest from low 7 figures per annum in revenue, to deep into 8 figures. Phorest now powers almost 7,000 salons internationally, and $2bn in services revenue, across the hair and beauty industry, will pass through the platform in 2019.
THIS IS AN INVITATION ONLY EVENT
For details of our "Solving Brand Challenges" Cork and Belfast events, please contact us.
Tweak.com in partnership with The Marketing Institute