Location
Vale of Clara
Clara Vale Bridge
Clara
Ireland
Unique collaboration between a professional forest bathing guide and professional sound therapist.
About this event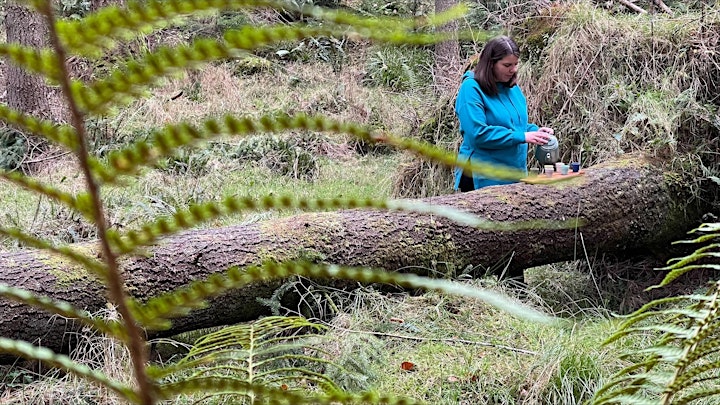 Join us for a relaxing Sunday morning in the forest where we are combining the ancient healing therapeutic arts of sound healing with the Japanese nature therapy art of forest bathing.
A Full Sunday morning Nature Immersion - with opening and closing circles - introductions to forest bathing and sound bathing. A vivid sensory guided forest bathing experience will lead us down to a clearing in the woods by the banks of the Avonmore river for a magical soundbath and finishing with a tea ceremony interspersed with lots of time and invitations to connect deeply with nature.
In the hands of two experienced guides and hosts - Cat of Forest Bathing Wicklow - who features in the latest episode of RTE's Tracks and Trails - and Liam of Therapy of Sound who featured in this year's IMMA Outdoor Summer Events and First Fortnight, Ireland's Mental Health in the Arts Festival.
This promises to be a beautiful and deeply relaxing experience with deep connections to nature and a chance to recharge and unwind.
Please join us for a series of two special outdoors events on the first Sundays in August (7th) and September (4th) from 10am-1pm in the precious healing surroundings of The Vale of Clara (Clara vale) Nature Reserve deep in the wild heart of County Wicklow.
'And into the Forest I go - to lose my mind and find my soul' John Muir
Deeply healing full morning retreats - we shall enjoy a full sound bath combined with a full guided forest bath and finishing with chats and a tea gathering. We will enjoy opening and closing circles in the precious healing surroundings of this special nature reserve beside Clara Vale in County Wicklow
This event has very limited places and is weather dependent.
Price: €55 per person
Forest Bathing
A Forest bath, (also know as the Japanese art, tradition and wellness activity Shinrin Yoku), is about fully opening up your senses while totally immersing yourself in nature. We will take a slow mindful meditative walk in the forest, focusing our senses fully in the moment and guided by some simple Shinrin yoku invitations to aid in this deep sensory exploration. A forest bath is about forming deeper connections with the healing powers of nature and the earth and is a magical way to de-stress and unwind.
Forest bathing guide Cathelijne (or Cat for short) is originally from the Netherlands. She moved to Ireland in 2015 because she fell in love with the natural landscape of the emerald isle. After working as a certified national tour guide for more than seven years, Cat trained as a forest bathing guide in 2021 to share the benefits she experienced in nature with others. Her way of guiding is very down to earth and accessible for everyone. She will create a safe space in the forest and helps you to be mindful and connect with nature and yourself in a fun way.
Sound Therapy
A Sound Bath is a beautiful and powerful - lying down with your eyes closed - acoustic sonic meditation that enables deep relaxation and emotional release through immersion in the sound vibrations of gongs, singing bowls, rattles, drums, chimes, pipes, mantras and other traditional world and sacred ancient instruments. No experience or physical requirements needed. All you need do is show up with a mat, blanket, open mind and open heart; and be warmly welcomed to a peaceful place.
Liam Oragh is a professional experienced Sound Therapist and award-winning Singer-Songwriter who has developed a deep passion for Sound Healing. He regularly hosts and performs Sound Healing Sessions/Soundbaths, Retreats, meditations, yoga studio workshops and events throughout Dublin and Leinster both indoors and outdoors, with his Soundbath most recently added to the bill at The Irish Musuem of Modern Art (IMMA) in The Royal Hospital Kilmainham as part of their Outdoor Evening Events Summer programme 2021 and 2022.
What to bring:
Yoga mat
Blanket or sleeping bag and pillow or cushion or anything to make yourself feel comfortable
Warm clothes (ie. hat, quilted jacket, raincoat, dry robe)
Waterproof walking boots
Bottle of water (tea and snacks will be provided)
Swim gear and a towel for a dip in the river afterwards (optional)
Camping chair (optional)