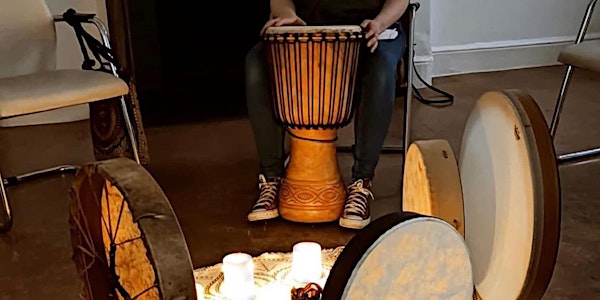 Sound-bath in The Park Community Centre July 8th
Sound and yoga combine in a two hour workshop designed to relax the nervous system, soothe the mind and restore the body.
By Sylvia Ferguson Yoga and Meditation Teacher
Date and time
Sat, 8 Jul 2023 14:30 - 16:30 IST
Location
The Park Community Centre Parklands Road Dublin 24 Ireland
Refund Policy
Refunds up to 7 days before event
About this event
Soundbath uses vibrational sound and frequency to help reduce stress, alter consciousness, and create a deep sense of peace and well-being. Essentially the sound can facilitate a deep state of meditation and relaxation as you get bathed in the gentle sound waves. Sound waves can resonate in the inner body, allowing an immersing in sensation as well as the awareness of the beautiful sounds surrounding you. Some people fall asleep, snore, and wake up feeling like they've had 8 hours of sleep! Whatever your experience is, it is exactly what you are experiencing, there is no right way or wrong way to feel. You simply listen without trying too hard.
The two hour session will include gentle yoga, breath work and relaxation practices to prepare the body and the mind for optimal relaxation.
The session is facilitated by Sylvia Ferguson, a yoga and mindfulness teacher and Aoife Connors from Prajna Sound a sound healer, piano tutor, and psychology graduate. Aoife currently facilitates Sound Meditation classes in a clinical setting on a regular basis.
Please bring water, your yoga mat, a blanket and a pillow.
Contradictions for sound healing therapy:
Pacemaker
Inflammation, infection
Pregnancy - first trimester
Raynaud's Disease, Buerger's disease
Cancer (Advanced, Stage 4)
If you are in doubt please check with your Doctor.
We're here for any questions at all! x Sylvia and Aoife
About the organiser
Sylvia Ferguson teaches yoga, meditation and mindfulness in Dublin and internationally. Yoga and meditation classes are clear and easy to follow, encouraging benefits long beyond the practice. Online classes are designed leave you feeling grounded, inspired, and calm.
A DCU and Yoga Therapy Ireland graduate, Sylvia is currently doing her Masters in UCD studying Mindfulness Based Interventions.
Sylvia is hosting a series of events this summer combining yoga and mindfulness in nature. One-hour classes and two-hour workshops are designed to stretch and soften the body while quieting the mind. The yoga is for mixed levels, every class includes some focused strengthening and posture work. Workshops include deep relaxation practices.
You'll find her in Mutton Lane Yoga Studio, Tibradden, Orlagh House, Rathfarnham and hopefully Marlay Park, Rathfarnham as restrictions ease. She also has an extensive library of online classes offering accessible yoga to all, for example her Daily Collection consists of five daily thirty minute practices for your daily dose of yoga and mindfulness.