Description
Sources of Funding and Getting Investor Ready for Start-ups
DCU Invent
29th May 2019
1.00 - 2.00pm
Seminar Two of Three
---
While the first seminar focuses on structuring from a taxation perspective, this second seminar will build on that by outlining the importance of company structuring / management and governance from a growth funding perspective. The seminar is relevant to all companies who are seeking or considering seeking funding to undertake their growth plans, with this seminar being segregated in two parts:
Companies sources of funding – outlining and exploring the current potential sources of funding available for companies at the various stages of their development life cycle including the advantages and disadvantages of each source including, e.g. equity, debt finance , government financial and non-financial supports, etc.
Getting Investor ready – exploring what potential investor look for and asses when considering an investment opportunity in a company and what steps you can actively take now to prepare for this funding journey.
This is an area where BDO have experience of assisting numerous companies unlock and access funding to assist their growth plans.
Hosted by: Andrew Bourg – Corporate Investment & Business Advisory Partner BDO

---
OVERVIEW of the three seminars and how they all fit together
The purpose of these three seminars is to provide assistance to start-ups and companies on the wide range of funding and innovation supports currently available.
The seminars will advise on:
Sources of Funding and Getting Investor Ready for Start-ups
It is hoped that these 3 seminars will enable a company to devise and implement extremely effective 3-5 year strategies where R&D is at the core of the company.

Each seminar will be approximately 45 minutes long, consisting of a 25 - 30 minute presentation, followed by a Q&A session.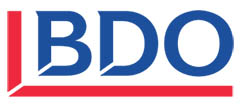 ---
HOSTS


---
LOCATION
This event will take place in the ont he top floor in the DCU Invent building (Dublin City University's main campus on Collins Avenue). Press here for Google maps. The event is open to All.
---
PARKING
Parking is available in the multistorey carpark via the main entrance to the campus on Collins Avenue.
---
CONTINUING PROFESSIONAL DEVELOPMENT (CPD)
A 'Letter of Attendance' will be available for those people who sign-in, attend and request a letter. Please email Terence Bowden (Terence.Bowden@dcu.ie) to request the letter after the event.
---
CONTACT

Maria Johnston,
Operations & Enterprise Development Manager
DCU Invent,
Dublin City University,
Glasnevin,
Dublin 9.
maria.johnston@dcu.ie
---