Space Exploration Creating our Future with Deirdre Kelleghan
About this event
Space Exploration Creating our Future - Science has always created our future. Space exploration has been one of the biggest drivers in developing systems that are widely used on Earth.
Bar codes, solar panels, and now hydroponics for growing food to name but a few.
For this event, Deirdre will mention "The Artemis Mission to the Moon, Mars and Beyond" launching in January 2022.
We will look at how Space Exploration has contributed to food production systems on Earth that are sustainable even in the harshest of climates.
As we move towards the future , the work being done today on Earth and in Space will make exploring and living on the Moon and Mars become a reality.
By following the video and doing the drawing the children will get to know and understand hydroponics and the future of growing food on Earth and in space.
Materials for the Workshop
List of pastel colours for the drawing are : White, Red, Green, Blue, Orange, Yellow, Pink, Black, Cream and Blue. Black sugar paper is ideal, or white paper with crayons or coloured pencils.
Also some kitchen roll.
We look forward to seeing your drawings!
(Approx. 20 minutes running time and suitable for children aged 8 to 14 and family groups).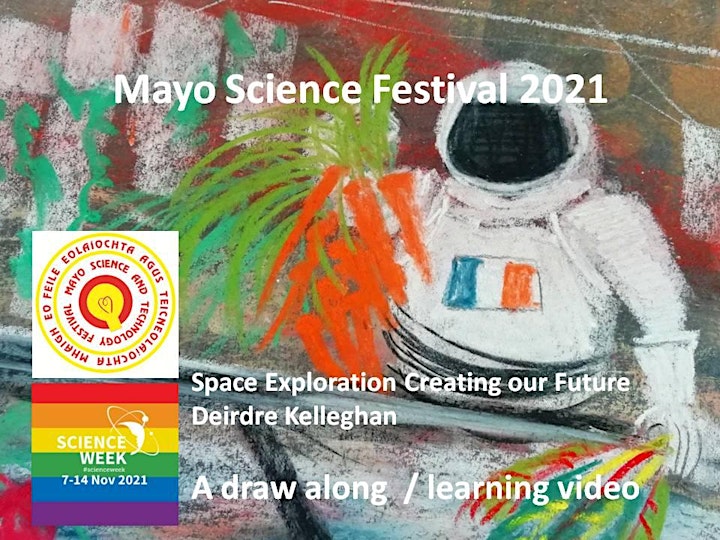 Organiser of Space Exploration Creating Our Future