Experience the hilarious Sci-Fi Comedy - Galaxy Quest in a way you probably havent before, under the night sky from the comfort of your car.
About this event
Waterford Film Centre is delighted to be putting on a special screening of the side splitting sci-fi comedy 'Galaxy Quest' outdoors as a drive in movie experience as part of their exciting new film festival 'Space Oddities, the Comedy and Science Fiction Film Festival' happening during the month of September.
'Galaxy Quest' (1999) will bring to you "In-jokes at warp speed" starring Tim Allen, Sigourney Weaver, Alan Rickman, Tony Shalloub. Its a hit for the whole family and a parody and homage too many sci-fi shows and series.
The screening will take place in Carriganore Greenway Carpark on Saturday the 18th of September starting at 8pm and will run for approximately for 2 hours. The event is 20 euros per car (with a maximum of five people per car) toilet facilities will be available on site and no snacks will be available for purchase so bring your own. Please read the terms and conditions before purchasing your tickets.
'Galaxy Quest is brought to you by WFC in association with Slushee'
Space Oddities is supported by WCCC, Dept of Tourism, Arts, Gaeltacht, Sports and Media, and Emagine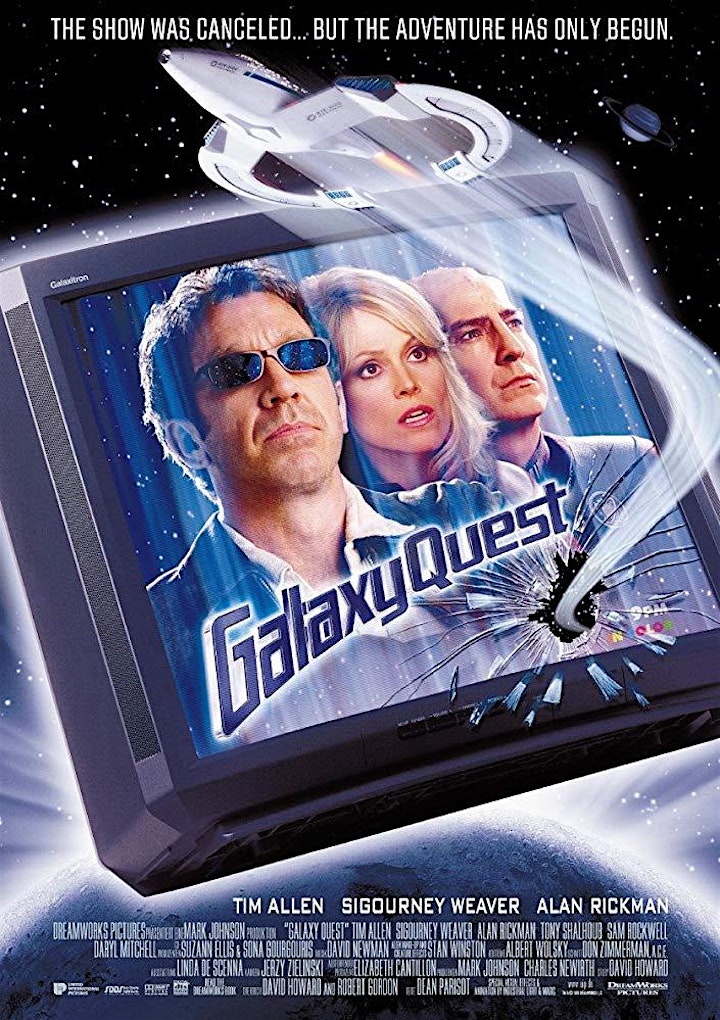 Organiser of Space Oddities Presents - A Drive in Screening of Galaxy Quest
Waterford Film Centre is an arts co-op supported by Waterford Council based in Forum Studios in The Glen. We are dedicated to encouraging and supporting film production in this area. We promote a creative and inclusive space via film creation, workshops, building and creating networks, culminating in this annual comedy and sci-fi film festival.