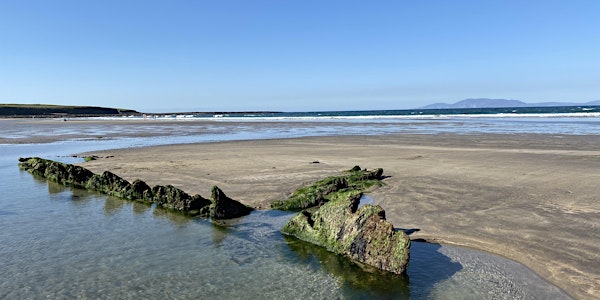 Spanish Armada Walk & Talk
A walk from Streedagh Beach by the Armada monument and on towards Staad Abbey - Spanish Armada Trail.
When and where
Location
Streedagh Beach Streedagh Sligo Ireland
Refund Policy
Contact the organiser to request a refund.
About this event
This walk in the company of an experienced tour guide will see walkers told of the fascinating story of the Spanish Armada, where three Armada ships were wrecked at Streedagh Beach in Sligo in September 1588. This 'walk and talk' tour of some of the key locations, including the Armada Monument, the ruins of Staad Abbey and Streedagh Beach itself, where the wrecks of La Juliana, Santa María de Visón and La Lavia lay buried under the sand.
This event is part of Remembering the Armada 2022, a festival which includes lectures, concerts, workshops, 8km run and a commemorative walk from Streedagh to the Armada monument. The aim of the festival is to remember the 3 Spanish Armada ships and 1,100 lost sailors who perished when La Lavia, Santa Maria de Visón and La Juliana were wrecked at Streedagh Beach in September 1588. More at www.spanisharmadaireland.com.