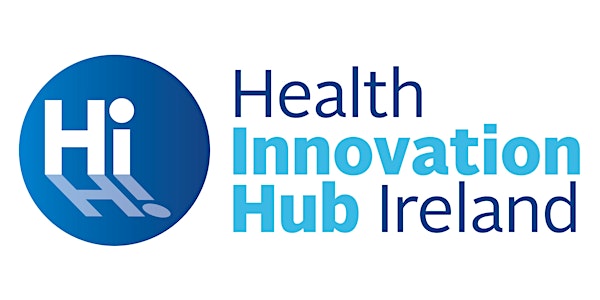 Spark Ignite Cork Final
Spark Ignite Cork Final
About this event

Health Innovation Hub Ireland's Spark Ignite is the only staff-facing, bottom up, innovation competition available to the 115,000+ HSE employees. Its mission is to enable HSE staff to validate unmet needs in healthcare, determine if a market or need exists for their proposed solution, product, or service to meet that need, and to support the further development of those ideas.
This year over 150 applicants submitted their ideas for review to win a spot on a mini-accelerator course. From this 36 finalists were chosen in total from Cork, Dublin and Galway. These finalists were brought through this process of developing their pitch for their idea.
Now, each of the finalists has to pitch in front of an experienced panel of judges in their region.
The winners will receive funding to develop their ideas and will receive on-going mentorship from HIHI.

Meet the Cork Finalists
Colette Cunningham
Senior Neonatal Intensive Care Nurse in University Hospital Waterford (UHW)
My Innovation is targeted at justifying the acquisition of a UV mobile phone cleaner for use in the NICU in UHW.
Ali-Rose Sisk​
Neurosurgical RGN CUH and Marie Curie PhD Student​
My innovation, SafeCare, is a digital platform which revolutionises nursing documentation and automates the audit task. ​
Jonathan Harrington​
Data Analyst Lead​
My innovation seeks to reduce long wait times, ED overcrowding, cancelled procedures, and budget over runs​.
Dr Síle O'Connor​
Antimicrobial Pharmacist, University Hospital Kerry​
My innovation is an electronic app which would enable patients or their carers to record details of their allergic reaction to penicillin in real time.​
Norma Caples
​CNS/RNP Heart Failure University Hospital Waterford​
My innovation is an app that will alert heart failure patient when there is a significant increase in their weight that may indicate a deterioration in their heart failure​.
Siobhan Corcoran​
Clinical Specialist Physiotherapist University Hospital Waterford​
My innovation is a pathway to help fast-track those with the most urgent needs to see the Orthopaedic Surgeon whilst streamlining knee referrals .
Niamh Kenny​
Healthy Ireland Lead for Primary Care in Cork Kerry Community Healthcare (CKCH) and Physiotherapist.​
My innovation is an point of support for pregnancy and early parenthood through the development of a smart phone application. ​
Eileen Duff​
Renal Dietitian Cork University Hospital​
My innovation is aimed at empowering renal patients, in Ireland, with the information to choose food when they are in the supermarket and eating out.​
Dimitris Agorastos​
Midwife in Cork University Maternity Hospital​
My innovation is a queue management app accessible which will assist patients with checking in,identification and waiting times in the clinics​.
Aileen Wood, Bríd Frewem &​ Máire Cáitlín ​
Senior Physiotherapist, Occupational Therapist, Plastics Registrar in Cork University Hospital ​
Our innovation is an exercise and advice app for flexor tendon rehabilitation.​
​
Lyndsey Paul, Catriona Gallagher, Anita Flynn​
Dermatology Consultant, Dermatology Specialist Registrar, Dermatology Staff Nurse in University Hospital Waterford
Our innovation aims to improve the safety profile of immunosuppressive drugs by patient education, personalised reminders for screening and vaccinations, and a record of all test results in one streamlined app or written record​.
Health Innovation Hub Ireland is a joint government initiative funded by Enterprise Ireland and supported by the Health Service Executive (HSE) to enable healthcare staff across all disciplines and departments to validate their ideas for innovative solutions, products, services, and process improvements for unmet needs in healthcare. Health Innovation Hub Ireland provide commercial, technical, and clinical feedback on ideas from the healthcare community, and help determine the best way to make them a reality.
Health Innovation Hub Ireland support indigenous businesses and entrepreneurs with early stage or developed solutions by facilitating access to the healthcare professionals qualified to validate their solutions. By means of user feedback sessions or pilot studies, companies and entrepreneurs receive invaluable information on the challenges their solutions must address to gain market acceptance and entry.
Health Innovation Hub Ireland has a national remit with offices in Cork, Dublin and Galway. In Cork the Health Innovation Hub Ireland is led by University College Cork and based in the Western Gateway Building. It is partnered with Cork Institute of Technology and based in the CREATE building.