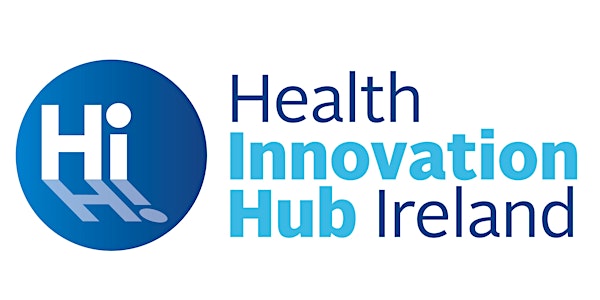 Spark Ignite Galway Final
Spark Ignite Galway Final
About this event

Health Innovation Hub Ireland's Spark Ignite is the only staff-facing, bottom up, innovation competition available to the 115,000+ HSE employees. Its mission is to enable HSE staff to validate unmet needs in healthcare, determine if a market or need exists for their proposed solution, product, or service to meet that need, and to support the further development of those ideas.
This year over 150 applicants submitted their ideas for review to win a spot on a mini-accelerator course. From this 36 finalists were chosen in total from Cork, Dublin and Galway. These finalists were brought through this process of developing their pitch for their idea.
Now, each of the finalists has to pitch in front of an experienced panel of judges in their region.
The winners will receive funding to develop their ideas and will receive on-going mentorship from HIHI.

Meet the Galway Finalists
Sharon Porter , Claire McCusker
Administration for Integrated Care Team for Older Persons services (ICTOP), Senior Speech and Language Therapist
St John's Hospital, Sligo
ThePlasticsFella.com
Galway University Hospital
Michelle Lynch
Self Management Support Co-ordinator for Chronic Diseases
HSE Offices, Limerick
Tara Byrne
Respiratory Registered Advanced Nurse Practitioner
Portiuncula Hospital Ballinasloe Co. Galway
David Tiernan
Orthopaedic Registrar
Orthopaedics/ Emergency Department , University Hospital Galway
Rose Cafferkey, Marie Ronan
Antimicrobial Pharmacists
Mayo University Hospital
Jen Carroll
Emergeney Call Taker
National Emergency Operations Centre Ballyshannon , Co. Donegal
John O'Donnell
Doctor- Breast Surgery
Galway University Hospital
Helen Ryan
Senior Medical Scientist
Galway Blood and Tissue Establishment
Rita Walsh
Dermatology
Galway University Hospital
Delia Bogdanet
Specialist Registrar in Diabetes and Endocrinology
Galway University Hospital
Health Innovation Hub Ireland is a joint government initiative funded by Enterprise Ireland and supported by the Health Service Executive (HSE) to enable healthcare staff across all disciplines and departments to validate their ideas for innovative solutions, products, services, and process improvements for unmet needs in healthcare. Health Innovation Hub Ireland provide commercial, technical, and clinical feedback on ideas from the healthcare community, and help determine the best way to make them a reality.
Health Innovation Hub Ireland support indigenous businesses and entrepreneurs with early stage or developed solutions by facilitating access to the healthcare professionals qualified to validate their solutions. By means of user feedback sessions or pilot studies, companies and entrepreneurs receive invaluable information on the challenges their solutions must address to gain market acceptance and entry.
Health Innovation Hub Ireland has a national remit with offices in Cork, Dublin and Galway. The Galway office is located on the grounds of University Hospital Galway in the Clinical Science Institute.