In this session, Maureen McCowen will share practical, implementable techniques to help you speak up with confidence.
About this event
Speak off the Cuff with Confidence
How many times have you wanted to speak up, but you got in your own way? Has the fear of getting jumbled up, of saying the wrong thing, of not getting your message across held you back? Has it held you back in your career or your business?
In this session, Presentation Skills Specialist, Maureen McCowen will share practical, implementable techniques to help you speak up confidently in any situation. We will look at:
• How to prepare in advance
• How to create structure when speaking off the cuff
• How to deal with nerves
There will be lots of tips shared- so bring pen and paper!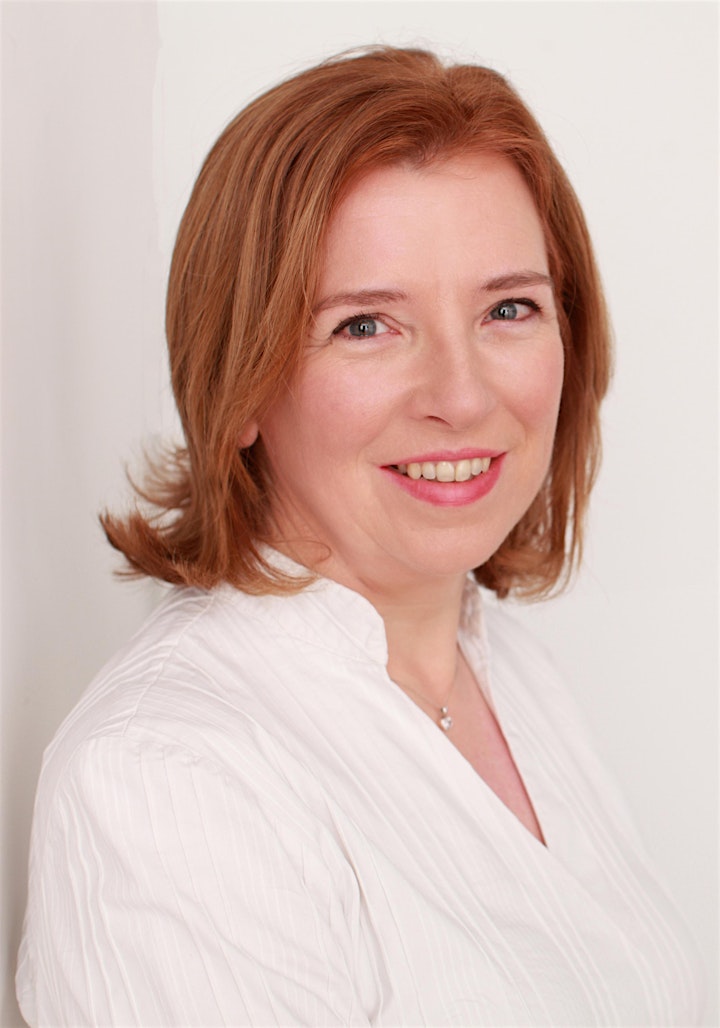 Maureen McCowen is a Communication and Presentation Skills Specialist who helps
business professionals create and deliver presentations with impact.
With extensive experience teaching, training and connecting, Maureen knows the
importance of being able to communicate your message clearly, effectively and
professionally.
Maureen works with individuals and teams by helping them:
· Identify their message clearly
· Create a presentation that communicates that message effectively
· Deliver the presentation competently, confidently and professionally
Training can be delivered in a variety of formats, including One-to-One; Lunch & Learn
and interactive Workshops.
Maureen holds a BA in Irish & French, and H Dip in Education from NUIG. She also
holds a Professional Practice Certificate in Training & Development from the IITD.
Find Maureen on www.softskillsuccess.ie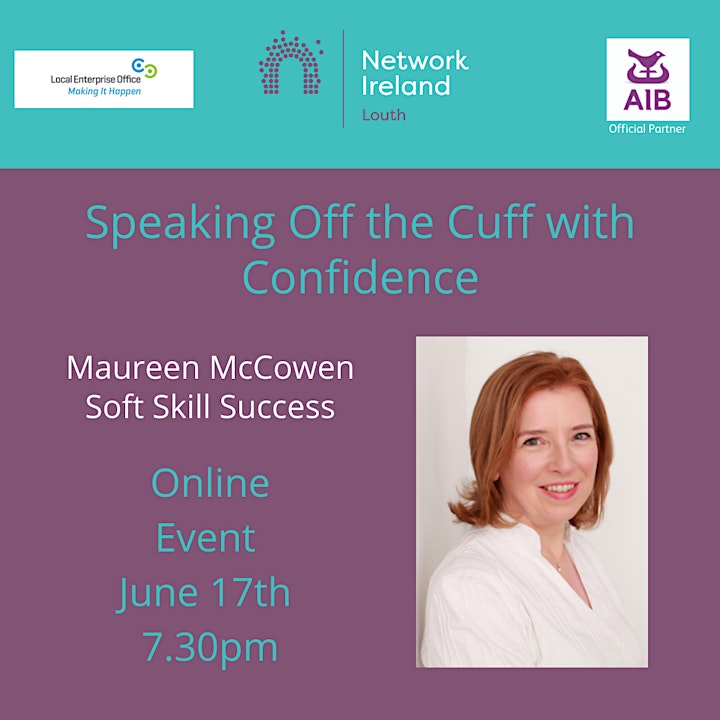 Organiser of Speaking Off the Cuff with Confidence
Network Ireland Louth provides a forum where women in business, the professions and the arts can exchange business ideas and increase their business contacts.  We hold monthly networking events in Co. Louth where a guest speaker is invited to educate, inform and entertain on topics of interest to business women ONLY.
The Network offers members support, friendship and the opportunity to attend regular seminars and workshops on business topics, a forum for networking, learning and exchanging contacts and regular communications on issues and opportunities that may be of interest to them.