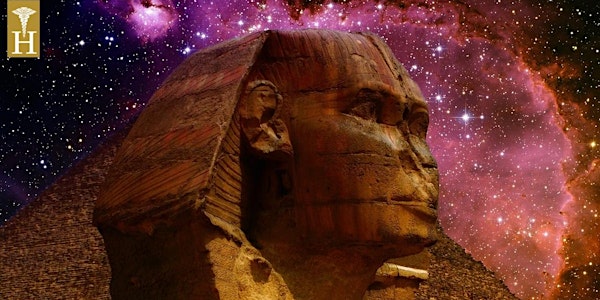 SPIRITUAL SCIENCE - (FREE Talk)
Spiritual Science is science based on the awakening of consciousness. DISCOVER YOUR HIDDEN POTENTIAL!
When and where
Location
Harbour Hotel The Harbour Hotel, The Docks H91 E9PR Galway Ireland
About this event
Spiritual science can be practiced by any individual in their daily lives. It begins with a conscious investigation of our own psychology. We have the potential through the development of our own consciousness to profoundly comprehend life and find our true direction.
Hermes Trismegistus is a towering figure from ancient Greece and ancient Egypt who is associated with excellence in communication, wisdom, medicine and science. Our classes take their inspiration from the knowledge and texts spoken of in these ancient eras and refer to the innate nature of Man and his potential to develop.
As an example, the ancient Greek temple in Delphi states: "Nosce Te Ipsum", translated as "Man, Know Yourself and you will know the universe and its gods!" This signifies, in modern terms, that the degree to which a person knows themselves permits them to know the world around them. Knowledge is limitless.
This same inscription also states: "If you do not find within yourself that which you seek, neither shall you be able to find it outside...Within you is hidden the treasure of treasures."
Echoing this idea in more modern times, Carl Jung stated: "He who looks outside, dreams. He who looks inside, awakens!"
These ideas are timeless, and the techniques of self-development can be learned by anyone and are beneficial to anyone who works with them, especially in these difficult times.
Join us for a free Introductory talk on this subject on Monday 3rd October 2022 at 7.30pm at the Harbour Hotel, The Docks, Galway.
Further classes can then be offered covering topics such as:
• Ego, Essence and Personality
• Karma
• Meditation
• Return, Recurrence and Reincarnation
• Concentration
• Self-Remembrance
• The Level of Being
We present these teachings in a practical way for a modern audience, giving clear and precise information on how to look within and access this 'hidden treasure', which is our own consciousness.
About Us:
We are a registered charity named Hermes Trismegistus School of Self Knowledge or Hermes School of Self Knowledge for short. The school is established to promote, advance, and teach the study of philosophical ideas and their practical application in daily life. The School teaches the ideas, concepts, principles and practices for each of us to work to develop our Consciousness in the field of daily life. As we practice, we begin to understand the significance and value of these teachings, fueling the fire within us to learn and know more.
All of our classes are offered free of charge and without any commitment. Our only condition is that those attending are 18 years of age or over. They take place online and in premises in Galway and Dublin.
All classes are given in a voluntary manner. Anyone wishing to donate may do so, but no donations are sought.
Contact Us
Email: galway@htsk.ie
Website: www.htsk.ie
Registered Charity Number 20204493