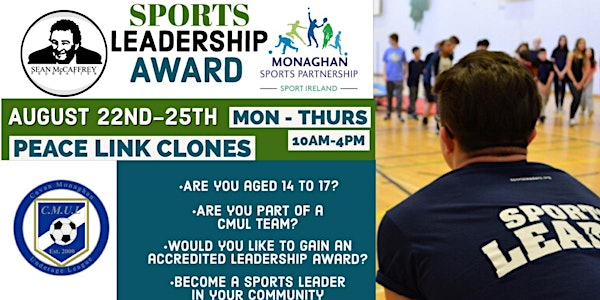 Sports Leadership Course
Accredited Sports Leadership Award presented by the Sean McCaffrey Foundation and the Monaghan Sports Partnership .
When and where
Location
The Peace Link Peace Link Clones Liseggerton Ireland
About this event
For young people aged 14-17 who are part of a CMUL team.
Fully Funded by the Monaghan Sports Partnership and The Sean McCaffrey Foundation
Monday 22nd -25th August , 10am - 4pm , Peace Link Clones
BE A FUTURE LEADER IN YOUR COMMUNITY!