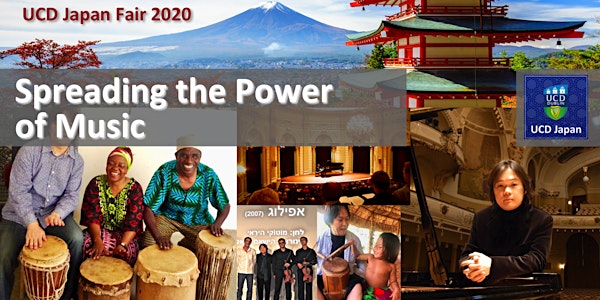 Spreading the Power of Music
Motoki Hirai will look at his activities in peace-making and connecting people across the world through music
When and where
Date and time
Wed, 11 Nov 2020 05:00 - 06:00 PST
About this event
Motoki Hirai (pianist, composer and peace activist) will speak about some of his experiences, with a particular focus on his past and present activities in peace-making and connecting people across the world through music.
Acclaimed worldwide for his imagination and sensitivity, Motoki (originally from Tokyo, resident in London in the last 25 years) has been to over 70 countries as a concert pianist, performing in prestigious venues such as Wigmore Hall (London), Royal Concertgebouw (Amsterdam), Wiener Konzerthaus (Vienna) and Carnegie Hall (New York).
As a composer, artistic director, photographer and peace activist, Motoki travelled in over 100 countries around the world. His music has also been used in films including 'The Emperor's Tram Girls' (2005), which tells the story of how the girls drove Hiroshima's streetcars during WWII. Over the years, Motoki Hirai has worked for the promotion of world peace and for people in need worldwide in cooperation with organisations such as The Red Cross, Royal Marsden Cancer Charity, Tōhoku Earthquake Fukushima Orphans Fund and UNESCO. Since the 2011 Tōhoku Earthquake and Tsunami, Motoki has organized over 50 charity concerts across the UK, Europe, USA as well as the most affected areas in Japan. Motoki has been an artistic emissary of the Japanese Government since 1994.
Through music, he has been actively engaged with charity work in the areas such as peace, education, healthcare, food (e.g. Expo Milano 2015) and the environment. He is Artistic Director of the cultural exchange/education project "The Fascinating World of Folklore and Stories – Brought to Life through Reading and Music", and Goodwill Ambassador for the "Reviving Old Imari Project" at Loosdorf Castle, Austria.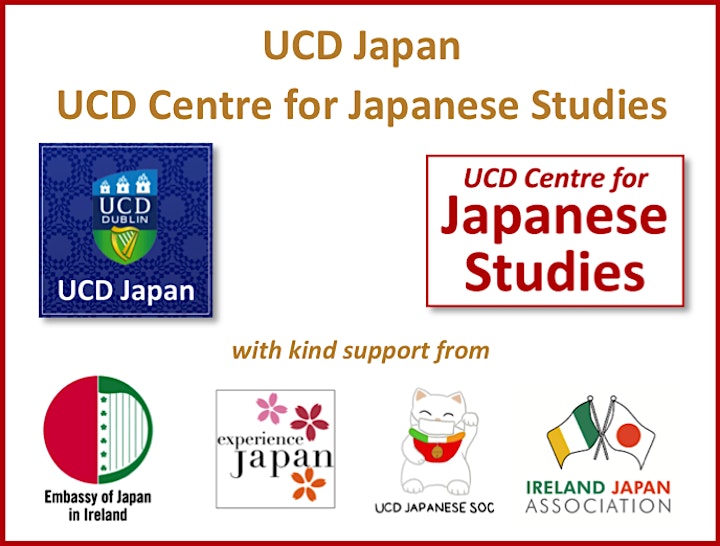 About the organiser
UCD Japan supports a wide range of Japan-related activities (including academic, artistic and cultural) in University College Dublin, in Ireland and beyond working closely with partners in Japan, Ireland and internationally.