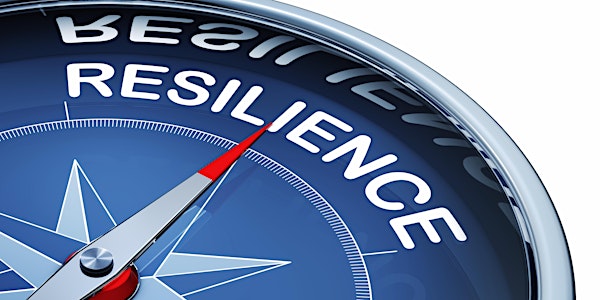 SRA Collaboration Lunchtime Seminar
SRA Collaboration Lunchtime Seminar
When and where
Location
Institute for Lifecourse and Society Institute for LifeCourse and Society National University of Ireland, Galway Galway Ireland
About this event
Adolescent adjustment, well-being, and individual, peer, and family contexts during COVID-19 in 3 countries
When: August 23rd, 2022 @ 1pm
Where: UNESCO Child and Family Research Centre in ILAS, G006
Presenters: (SRA COVID-19 Global Scholars Fellows)
Carmen Kealy, Ireland/Aprile Benner, USA, Project Libra (UT Austin, USA)
Mette Ranta, Finland/Ingrid Schoon, UK, YEAH study (University College, London, UK)
Ann Skinner, USA/Ersilia Menesini, Italy, NSSI3 (University of Florence, Italy)
The onset of strict safety and hygiene regulations during the COVID-19 pandemic such as school closings, self-isolation, and reduced social contact forced adolescents to make major adjustments in their everyday life. Such major negative life events are often related to anxiety and depression. Prior research has shown that children's adjustment and emotion regulation are predicted by both family and peer contexts. Regulatory self-efficacy, optimism and social support from parents and peers are related to adolescents' positive adjustment. Although extant literature on COVID-19 and adolescents includes findings about maladjustment, few cross-national studies explore the associations among both maladaptive symptoms and measures of positive well-being, and their relation to individual, family, and peer-level predictors.
Funded by the John Templeton Foundation and facilitated through the Society of Research on Adolescence, our collaborative effort will utilize data from the US, UK, and Italy to see if the association between COVID experience/stress and internalizing symptoms and well-being is moderated by social support, regulatory self-efficacy, or optimism/future orientation. Our collective expertise in sociology, education, and psychology will be used to interpret results with an interdisciplinary lens.
Presenters (SRA COVID-19 Global Scholars Fellows)
Dr Carmen Kealy is a Postdoctoral researcher with the UNESCO Child and Family Research Centre at NUI Galway. Carmen holds a Doctorate in Sociology and a BA in Political Science, Sociology and Psychology from NUIG. Her doctoral thesis was a qualitative study exploring Polish migrant parents' experiences of child-rearing and help-seeking in a culturally diverse neighbourhood in Ireland. Her research interests include parenting and migration but also inequality experienced by marginalised groups. During her PhD, Carmen was part of the research team examining Parenting Support and Participation as part of the Tusla Development and Mainstreaming Programme. Since completion of her PhD, she has worked on various projects such as the Mind the Gap report: Research on barriers to the realisation of rights of children with disabilities in Ireland, in conjunction with the Centre for Disability Law and Policy at NUI Galway and commissioned work by TUSLA, the Child and Family Agency and the Department of Children, Equality, Disability, Integration and Youth. She currently leads the HRB and IRC funded Crisis Coping: Living and Learning through COVID-19 project under the guidance of Prof Pat Dolan and Prof Gerry Mac Ruairc (UCFRC and School of Education NUIG collaboration)
Dr Ann Skinner is a Research Scientist with the Center for Child and Family Policy at Duke University, USA, where she has worked since 2001. Her research focuses on the ways in which stressful community, familial, and interpersonal events impact parent-child relationships, and on the development of aggression and internalizing behaviors in youth. Skinner has a PhD in developmental psychology from the University of Gothenburg, Sweden, a master's degree in education, and B.A. in psychology, both from the College of William and Mary, Virginia, USA, with a focus on teaching students with emotional and learning disabilities. She has extensive experience in data management of longitudinal, multisite, and cross-national projects and in supervising teams for school- and community-based interventions and data collection, including a 9-country study of parenting and child development now in its 15th year. As a COVID-19 Global Scholars Fellow, she is collaborating with researchers in 5 countries to further explore adolescent and young-adult wellbeing during the pandemic using multiple data sets.
Dr Mette Ranta is a Senior University Lecturer and University Researcher at the Department of Education, University of Helsinki, Finland. Dr. Ranta's multidisciplinary research integrates sociology, developmental psychology, and educational sciences. She currently works in the DigiConsumers consortium (2019-2025; https://digiconsumers.fi/en/) funded by the Strategic Research Council, Academy of Finland. The project focuses on youth financial skills and consumption in the digitalized consumer society. In her research, she focuses on life course transitions to adulthood with core interests in well-being, financial independence, social relationships, and agency. Recently, she has studied youth financial capability, financial vulnerability, and COVID-19 related personal concerns. She also currently works at the Ministry of Justice, Finland as a Senior Specialist in coordinating the national financial literacy strategy and is an SRA COVID-19 Network Early Scholar Fellow and Member of the Pool of European Youth Researchers of the Youth Partnership between the Council of Europe and European Union.