StartUp Stories - Part 2

Thursday, 14 June 2012 from 18:00 to 20:45 (BST)
Event Details
On the 14th of June 2012 the Gradpreneur Club is hosting "StartUp Stories" the 2nd in a series of networking events designed to inspire and inform enterprising students/graduates through the achievements of  entrepreneurs.
Event programme
Within this event we ask 4 inspiring entrepreneurs who were once in your position to share their start up stories. Giving you a chance to learn through their experiences.
There will be ample time for networking and opportunities to meet aspiring and experienced entrepreneurs, mentors/coaches, experts and investors who can be of value to your start up experience.
Programme:
1. 6:00pm - 6:40pm - Networking/Introduction   
2. 6:40pm - 7:20pm - Speakers
3. 7:20pm - 7:40pm - Questions
4. 7:40pm - 8:45pm - Networking/Drinks/Entrepreneur Scan announcement  
Why you should attend?
Through "StartUp Stories" we aim to provide a platform for talented individuals that wish to start their own business or have already done so and give them access to the most fundamental possessions of any successful entrepreneur (Knowledge and Relationships).
With youth unemployment figures at an all time, encouraging an entrepreneurial culture amongst students/graduates is now, more vital than ever.  With little support and knowledge about setting up a business, many are deterred or left in the dark, not knowing what to do. Through the Gradprenuer Club we want to change this and showcase talented individuals that are making a difference, and support those who wish to make a difference.
Who will be speaking?
1. James Eder
James Eder is the Co-founder and Director of The Beans Group who produce websites that aim to make life a little more awesome for young people.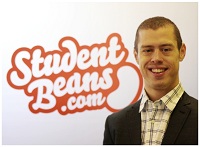 Their flagship website is studentbeans.com, a lifestyle portal for university students which includes the latest deals and discounts, money-saving advice and entertaining articles. The Beans Group recently expanded to include morebeans.com, a graduate site focusing on life after university.
James became one of the youngest entrepreneurs in the UK when he founded the business at the age of 22, two weeks before graduating from university.
Encouraging the next generation of entrepreneurs, James is a frequent speaker at conferences, schools and universities across the UK and internationally on subjects including marketing, entrepreneurship and establishing a successful brand. James is also a guest lecturer at the University of Birmingham
2. Wempy Dyocta Koto
Wempy is the CEO of Wardour And Oxford, a global business development agency.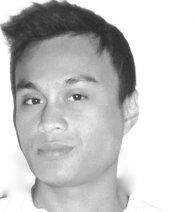 Born in Indonesia, raised in Australia and formerly based in Singapore, Hong Kong, Jakarta, London and San Francisco, Wempy is now resident at New York.
He holds a Master's in International Studies from The University of Sydney, writes about entrepreneurship for global business publications and guest lectures at universities around the world.
With fifteen years experience as a management consultant, Wempy has launched services and products for world-famous brands such as American Express, Sony, Microsoft, BP and Citigroup. Today with Wardour And Oxford, Wempy works with global brands, startups and entrepreneurs to grow their businesses locally and internationally.
The company is focused on global revenue generation, strategic partnerships, public and media relations, marketing communications, sponsorships and international expansion. To accelerate and make business happen, Wardour And Oxford connects clients to it's global network of influential corporate, political, entrepreneurial, investor, technology, entertainment, creative and royal connections.
3. Nitzan Yudan
Nitzan Yudan is the founder of www.Flat-Club.com – the world's largest network of alumni & students of top universities for short term accommodation
.

Flat-Club was launched in 2010 and within its first year grew from 5 flats in London to 2,000 flats worldwide. Flat-Club won the TechCrunch2012 Pitching Challenge ranked 1st from 650 startups and was featured on the Financial Times. Flat-Club is a member of the London Business School Incubator.
Nitzan is a recent alumnus of the MBA program in London Business School, enthusiastic traveler, and a father to a 2 years old boy
John Haworth is a Lake district born entrepreneur with a background in 3rd sector projects. CEO of Hireducated.com

The online platform that builds a marketplace for businesses to hire talented students. An avid technology disrupter and critical model strategist he spends most of his time problem solving social problems with business solutions.

Agnes is the CEO and founder of AC PowerCoaching, a professional coaching and business mentoring firm. She started her career as a teenpreneur, setting up her first business at the age of 18. Now she uses her  experience, expertise and coaching skills to work with  Individuals, Businesses, Executives and Entrepreneurs  as a  Professional Coach and Mentor.  
Agnes will be discussing how she supports young entrepreneurs, and how she can help you discover your entrepreneurial DNA.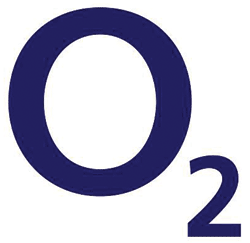 For sponsorship opportunities, please email info@gradpreneur.net 
To stay connected with our community, register at www.gradpreneur.net 
When & Where

02 Workshop
229 Tottenham Court Rd
W1T 7QG London
United Kingdom


Thursday, 14 June 2012 from 18:00 to 20:45 (BST)
Add to my calendar
Organiser
Gradpreneur Club
The Gradpreneur Club is a networking and brokerage club for aspiring entrepreneurs and start ups.
Universities are a breeding ground for talented young individuals, many of whom wish to, but lack the support and knowledge to explore entrepreneurship as a viable career path. 
Our aim is to bring together these forward thinking individuals that wish to develop their skills and business ideas, connecting them with people who can facilitate their entrepreneurial journey.