Description
One of the biggest names in the industry is coming to Dublin on July 22nd For the first time ever Stavros Zenonos will be speaking at a one day training event in Dublin.
Stavros Zenonos is highly regarded by many as one of the business trainers in Europe. He will be sharing his inspiring story of how he went from running a small car sales business to becoming one of the most successful direct sales entrepreneurs in the world . With years experience in the direct sales industry, it is no wonder that he is one of the most sought after trainers in the industry and has spoken to 1,000's all over the world. He will be speaking at a the Talbot Hotel Stillorgan on July 22nd.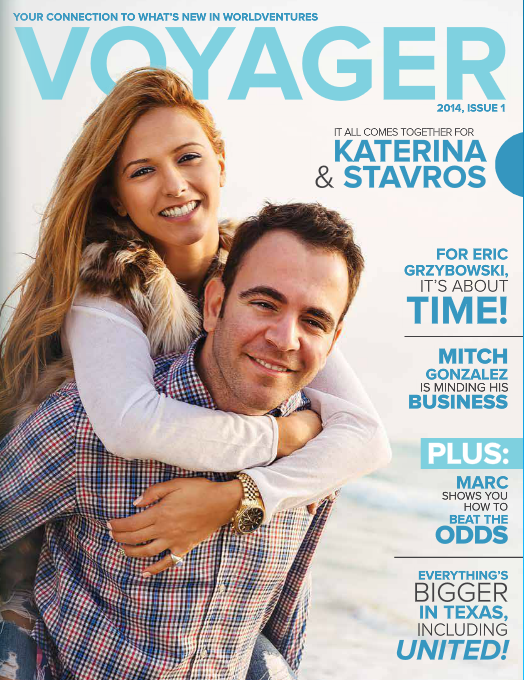 Who is this event for:
Self-motivated individuals who want to achieve at the hightest level in business

People who want to take their live to the next level

People who would love to be their own boss

People who would love to work from anywhere and live a mobile lifestyle.
What you will learn:
How to Strategies for your home business

How to Grow your WV business

Instil the "HABIT" of taking action on a daily basis

How to Get more Sales

How to Market your business

How to keep going when times are tough

How to invest in yourself and personal development
Other Skills
How to gain credibility

How to build rapport

How to be seen as a problem solver

Communication Skills

Networking Skills

And so much more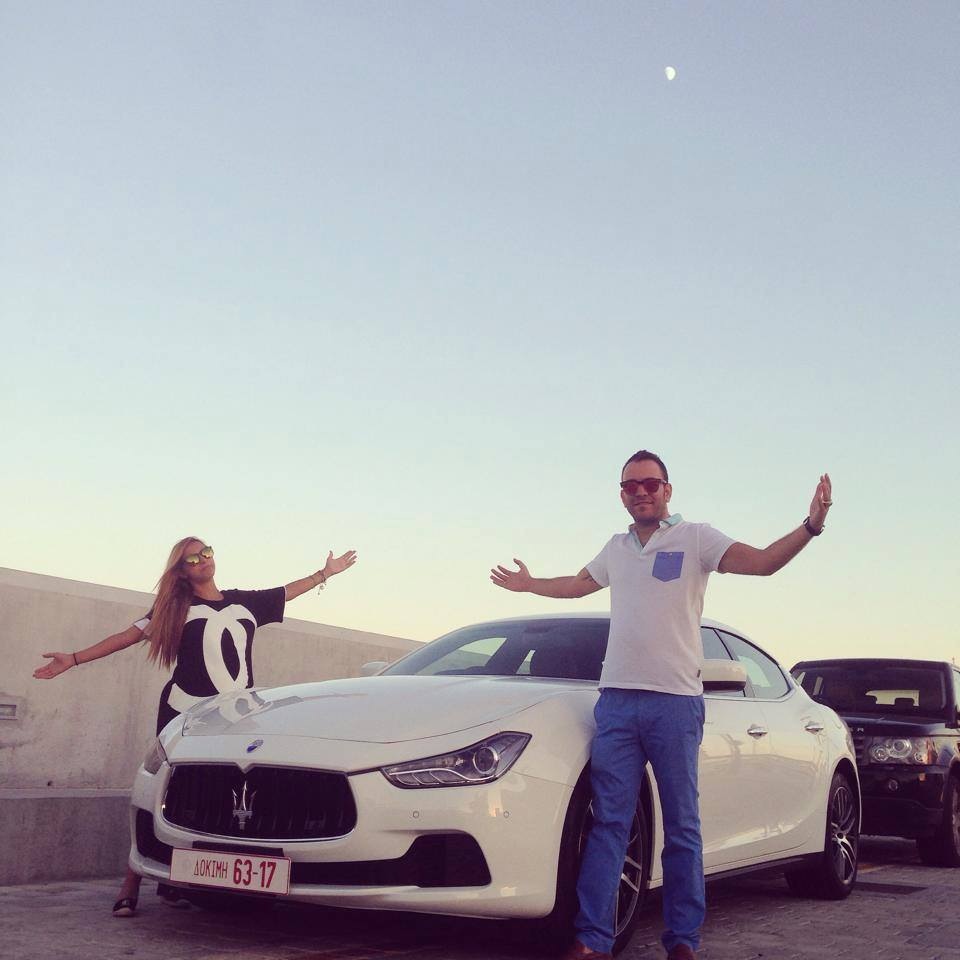 Stavros being fectured Voyager magazine:
Each day the world meets your expectations. It's no secret that your perspective shapes your experience. What's remarkable, however, is how belief builds awareness; and how with every insight, doors open, new futures unfold and once-only-dreamed-of possibilities become everyday realities.
Awareness is a far cry from personal-development mantras that ask you to be blindly optimistic. It is a granular, moment-by-moment introspection that has created a revolution of sorts within WV, and may very well change the world as we know it.
Of course, the path you take is up to you. There are many ways up the mountain, so to speak. Some find their way at events, some accept the challenge by their leaders to look beyond themselves and some, like Stavros Zenonos and Katerina Konstantinou, acquire awareness the old-fashioned way—they earn it through trial and error.
Rise and Shine
Not too long ago, life was a catalog of setbacks for Cyprus's newest International Marketing Directors. Their reality shadowed their limitations, and their promise was drastically undermined by their outlook.
"I was a very angry person," Stavros admits, reflecting on a mindset that threatened the very core of his character. "Whenever I felt like someone was threatening me or my family, I became very aggressive. And while Katerina and my family were always there to support me and encouraged me not to take everything so seriously, I still got into trouble."
Stavros is honest, raw almost, and his emotion is palpable as he tells the story of an altercation he had during a soccer game. "A guy was shouting at some of my friends and I confronted him. When he tried to kick me, I defended myself and retaliated violently without thinking. The police arrested me and I spent four days in jail. On the fourth day, I was taken to court in handcuffs. When I approached the doors of the courthouse I saw my mother, who fainted right in front of me."
For Stavros, this moment, frozen in time, was so defining, so revelatory, he was awestruck. He knew then that his actions not only mirrored his beliefs; they were also collaborative, extending beyond himself and merging with the expectations of people he loved. And he accepted the responsibility to act accordingly.
"Because I hurt the people I loved, I killed the anger and deleted the word 'violence' from my vocabulary. I realized that in my life there is only room for love and not for hate."
Unlike Stavros, Katerina's privilege was an impediment to her growth. "When I was a child, my parents gave me everything," she says. "Nothing was ever enough. I always wanted more." When her father had a heart attack, it was Katerina's turn to arrive at a moment of clarity. "I was in the hospital with him for more than a week," she says, reliving the experience. "After that, I never asked my parents for anything again."
Stavros and Katerina let bygones be bygones. They listened when life asked them to be better, to have vision and to rise above setbacks subsequent to their behavior. Because they allowed their awareness to alter their course, they opened the door for possibility. But they couldn't have done it without the support and guidance of the people who loved them.
Family Matters
The breakthrough that begins when one person meets another can build a spectrum of recognition and understanding that liberates a culture and moves the world. This is a story about two people who met and, because of their connection, continue to have a crucial influence on the perspective and livelihood of thousands of people worldwide. The majestic Mediterranean city of Limassol, Cyprus, is the backdrop. Because of the global economic crisis, this city charged with vast historical significance, mired in hardship, was where Stavros and Katerina found themselves.
What brings people together? What creates the intoxicating urgency, the willingness to see what others miss? Whatever it is, our connection with someone else remakes us. We are no longer ourselves. We become part of something simultaneously empowering and vulnerable, at once awakening and reinforcing our true potential.
Stavros and Katerina met in their teens, long before their defining moments of self-awareness. And through it all they supported each other. Did their union lead them to redemption? Maybe it wasn't the way they came together, but that they saw each other at all that enabled them to see outside of themselves and roused their empathy and compassion for other people. Whatever the cause, support from their family was invaluable, as was the bedrock of their beliefs.
"We grew up in Christian orthodox families," Stavros says. "We're both from traditional Cypriot families, and we're very proud of this. In our country the most important thing in the world is family and that's one of our biggest whys in WV."
"Our parents made the sacrifices for us to grow up properly," Katerina adds. "We come from families that showed us a lot of love. Our parents provided for us even in difficult times, and now it's our turn to do the same. We're committed to each other, and we're going to live the rest of our lives together—happy, healthy and wealthy. Our children will have what they need to live ethical, fulfilled lives."
Clearly, family has been a central influence in this couple's emotional development. The investment in upbringing cannot be overemphasized here. Stavros and Katerina are the results of years of love, guidance and parental foresight.
"Our beliefs are our strongest weapon," Stavros says. "And we have our parents to thank for what they passed down to us. They were our No. 1 childhood heroes. The main thing I learned from my father is never quit. He always told me, 'If you start something, finish it. See it through to the end.' Often, when I started something, I would struggle at the beginning and he would advise, 'It's not about how you start, but how you finish.'"
Finishing strong for this husband-and-wife team means relying on each other, and extending the same attention and care to their business. This amount of investment takes time, love and compromise built around listening, empathy and trust. The parallels of a relationship and team building are obvious. You have to extend trust. You make connections with other people. You learn from them and open yourself up to them. Maybe that's why Stavros and Katerina have been so successful building their teams in WV. They listen, they respond to the people they work with and they provide guidance as a couple.
Two of a Kind
When you join WV, you become part of another family, one with charismatic leaders and insightful mentors. You're also exposed to a healthy dose of friendly competition. Stavros and Katerina have soaked it all in, made friends, worked on themselves, learned how to build a business from the ground up, and followed the system.
Like the family they've joined, they share similar beginnings, with their story echoing other Rep experiences. And like other members of their new family, if it weren't for someone—in their case, a woman named Koula, who worked with Katerina—who introduced them to WV, the couple may still be living the best years of their lives at the office.
"We didn't know Koula, but she gave us the best present someone could have ever given us: WV," Stavros says. "We are so thankful to her."
Katerina joined WV first, drawn by the potential for traveling the world, creating a better life—and purchasing a handbag she'd had her eyes on. "I'd been planning to buy a handbag, but I didn't have the money," she says. "I believed if I could share the product with enough people, I could buy the handbag."
Beyond the handbag, Katerina and soon Stavros realized they wanted more out of life than toiling away in an office 10 hours a day. Their best years were slipping through their fingers, and they knew it. WV could be the key, but they had to commit to it and do whatever it took to achieve their goals.
So, they set to work, creating a four-step process for achieving goals. "First, design in your mind the picture of the target," Stavros says. "This picture has to be as specific as possible. Second, identify what actions will move you toward your target, and then do them. Third, identify which actions will take you away from your target and don't do them. And, finally, fourth, take massive action [make things happen]."
It's a simple process, to be sure, but it's one that has helped take the couple from a car salesman and secretary to globetrotters. But, like most success stories, their path hasn't been without its share of setbacks. In fact, "Success is one step after failure" is a mantra they not only believe, but it's at the core of who they are.
"When we were starting out, we suddenly lost 23 people from our team," Stavros says. "We were just beginning and didn't know how to handle it. But without thinking too much, we reacted by doubling our action and putting short- and long-term goals in place, and just doing everything we could to reach them. We made the decision to keep moving and keep trying, and eventually, we overcame the challenge and reached Senior Representative."
"When you fall down, the pain is only temporary," Katerina adds.
"Everything is possible," Stavros says. "You have to believe in yourself, and if you want things to change, you have to change. Create a dream, and follow it until it becomes a reality. The journey is the reward."
This Is the Life
Together, as business partners and husband and wife, they're leading a team focused on goals, both long term and short term, and working toward the ultimate goal: "to help other people create a better life."
One way they intend to have a team of IMDs is through personal growth. They've learned, as the legendary Jim Rohn so famously said, "Work hard at your job, and you can make a living. Work hard on yourself, and you can make a fortune."
Among their most valuable lessons so far is also one of the simplest: the art of communication. "WV is a business of communication," Stavros says. "We deeply believe a lack of communication is the biggest issue for people these days, because everyone is thinking about themselves. Through Dale Carnegie's lessons in 'How to Win Friends and Influence People,' we've been able to improve our communication skills. That's one of the biggest reasons for the success we're having today, personally and professionally."
It may be no coincidence then that they consider one of their mentors to be International Director of Training Marc Accetta, a man known throughout WV for his effective, powerful style of training and communication, as well as his passion for self-development.
"Marc's one of the most clever and methodical people on the whole planet," Katerina says. "He taught us that even if you make mistakes in life, you can reprogram the rest of your life the way you want."
Taking Marc's lesson to heart, the couple is now living the best years of their lives. Now, they're the embodiment of fun, freedom and fulfillment, traveling, meeting people, living in new places and having positive experiences.
They're finally seeing what they were missing out on so many years ago.
But, the couple is quick to point out, being successful through WV isn't about personal gain; rather, it's about the kind of impact you have on other people's lives—that's what you'll be remembered for.
"When we began with WV, we were hoping to achieve financial freedom," Stavros says. "But through this process, we've come to understand that success is about more than how you use it to benefit yourself; it's about how you use it to give. So, now, our goal is not just to achieve financial freedom for us, but also to help everyone who's serious about WV."
Today, within two years' time, there's no underestimating the love Stavros and Katerina have for this company. They've assembled a strong international team and the business has brought them closer than ever.
"We're partners in life and also in business," Katerina says. "WV has allowed us to share the same vision and be together. It's been the best journey of our lives. It's important that we have each other—we think it's one of our biggest advantages. Sometimes in this business you face difficulties, and because we're together, we're responsible and we motivate each other."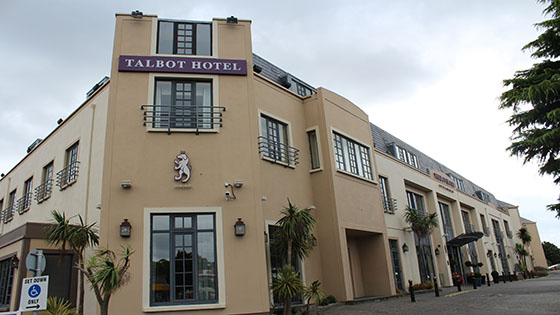 Tickets cost €60 for the Early Bird, €80 in onlin in advance or €100 on the day!
Registration 8:30am-9:00am in Talbot Hotel Stillorgan on July 22nd.