STEMNOVATION Bootcamp, 2021
STEMi Makers Africa presents An intensive and free hands-on STEM bootcamp for young girls in Tanzania to ideate, create and excel.
About this event
In order to strengthen competencies, empower the new generation of young technologists and innovators with age-appropriate, enriching and hands-on core activities in STEM, We are partnering with Timizandoto initiative, Tanzania for this year's STEMNOVATION Bootcamp for girls.
Do you know a girl who the STEMNOVATION Bootcamp can be of benefit to?
Is she passionate about Science, Technology, Engineering, Mathematics or Innovation?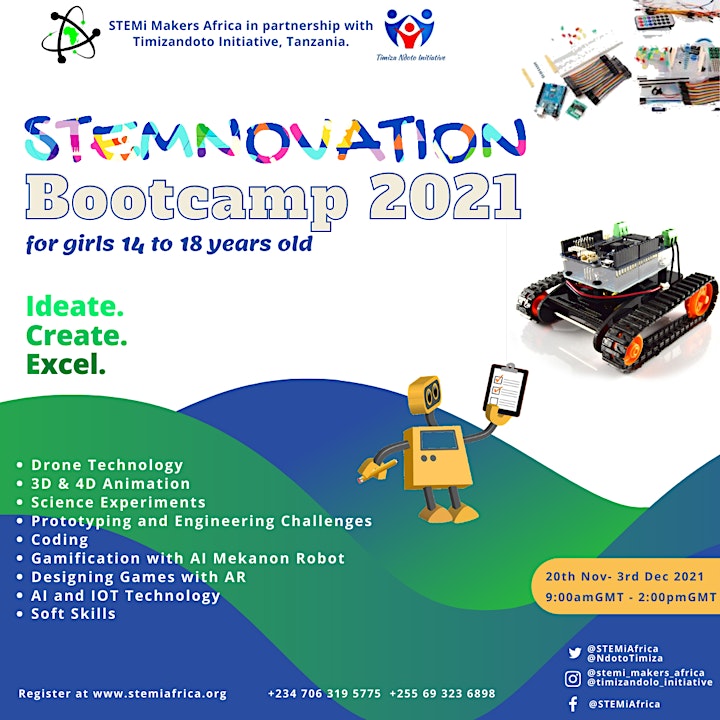 Organiser of STEMNOVATION Bootcamp, 2021