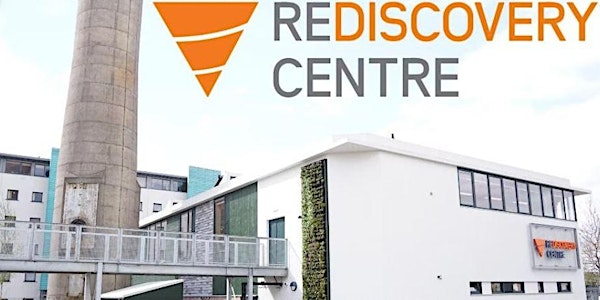 STEPS Engineers Week 2023: Rediscovery Centre Engineering Workshop
Come and join the Rediscovery Centre at this hands-on everyday engineering workshop for STEPS Engineers Week 2023!
By STEPS Engineers Week 2023
Date and time
Sat, 4 Mar 2023 10:30 - 11:30 GMT
Location
Engineers Ireland 22 Clyde Road Ballsbridge Dublin 4 Ireland
About this event
IN PERSON EVENT
WHO: Children 6 - 12 years old.
WHERE: This in-person workshop will take place in Engineers Ireland, 22 Clyde Road, Ballsbridge, Dublin 4. If you are displaying any symptoms relating to Covid-19, please do not to attend the Family Fair. Thank you.
WHAT: This Engineering Workshop introduces engineering concepts and processes, types of engineering, and illustrates how engineering is an essential part of our lives. The hands-on activities develop mathematical thinking, problem solving skills, and spatial awareness, and help foster an interest in engineering.
The activities include a range of engineering challenges, from K'Nex constructions to building an earthquake proof house.
IMPORTANT INFO:
Please book one ticket per child attending the workshop.
Parents/Guardians are asked to remain on the premises for the duration of the workshop. They can wait in our café where there will be complimentary light refreshments of tea/coffee and biscuits provided on the day. No food services will be available on the day.
Please bring confirmation of your booking to the event entrance. Please arrive 10 minutes early as the workshop will start promptly.
These small workshops are in very high demand. We would ask that you please let us know in 48 hours in advance if you cannot attend. No-shows can affect other children's opportunity to learn so it is important that these instructions are adhered to.
MEDIA: For publicity purposes, Engineers Ireland may wish to take photos/video of you and your students at this event. When you enter the event premises, you consent to photo/video to be used for media purposes on websites, publications and/or on social media associated with Engineers Ireland, Engineers Week and the STEPS programme.
About STEPS Engineers Week
STEPS Engineers Week, run by the Engineers Ireland STEPS programme, promotes engineering to children in Ireland. STEPS Engineers Week 2023 takes place from Saturday, 4 – Friday, 10 March.
For further information on how to get involved in STEPS Engineers Week 2023, and to download free resources and more visit: www.engineersireland.ie/Schools/Engineers-Week/
About the organiser
The Engineers Ireland STEPS Programme is a non-profit outreach programme that promotes interest and awareness in engineering as a future career to school students through a portfolio of projects.
STEPS Engineers Week 2023 takes place from Saturday, 4 – Friday, 10 March.