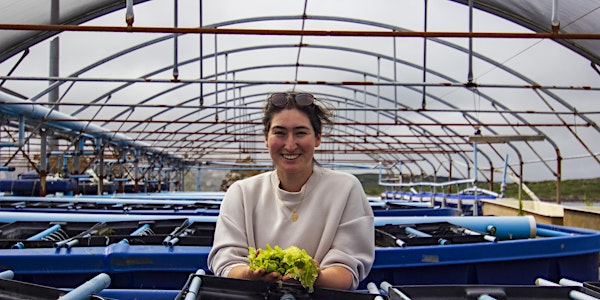 Stories of Change. The Exhibition. Galway.
This is a collection of stories & photos of people in Galway doing good things, in their community for Earth Care, People Care & Fair Share.
When and where
Location
The Galway Sailing Club Galway Sailing Club Oranmore Ireland
About this event
Stories of Change. The Exhibition. Galway.
The Exhibition will showcase portrait photos and stories of Galway's community changemakers and include the launch of 'The Characters of Stories of Change', a short video featuring the forty community changemakers interviewed in Donegal, Galway, Clare and Kerry.
The event includes a local, seasonal feast created by William from Wildstands, workshops, stalls, climate conversations and live entertainment.
Please note you are registering for a FREE EVENT excluding the morning workshops which are booked separately and charged at a supplemented price of five euro. They can be booked separately on the links below.
Schedule:
10:00-12:00 - Foraging. TICKETS CAN BE BOUGHT HERE
10:00- 12:00 - Yoga Flow and Sea Dipping. TICKETS CAN BE BOUGHT HERE
10:00 - 12:00 - Seaweed Cooking Workshop. FREE EVENT. BOOKED ON THIS EVENT PAGE.
12:00-12:30 - Cake, Coffee and Climate Chats.
12.30 - Exhibition Open to the Public.
13:00 - Seasonal Feast and Storytelling
14:30 - Climate Conversations.
15:30 - Music
Stories of Change is an intergenerational creative roadshow travelling to four counties that will showcase local solutions to the climate crisis through photography, storytelling and food. The aim of the project is to flip the climate narrative from doom and destruction to positivity and hope and to celebrate community climate action.
Stories of Change is one of 15 projects funded by The Department of Tourism, Culture, Arts, Gaeltacht, Sport and Media in collaboration with the Department of the Environment, Climate and Communications. You can find out about the other successful projects at: https://www.creativeireland.gov.ie/en/blog/creative-climate-action-fund-projects-announced/
Follow Stories of Change on social media:
Website - storiesofchange.ie
Facebook - www.facebook.com/storiesofchange.ie
Instagram - www.instagram.com/stories_of_change
Linktree: - linktr.ee/storiesofchange
Photographer - Jacqui Devennyreed.