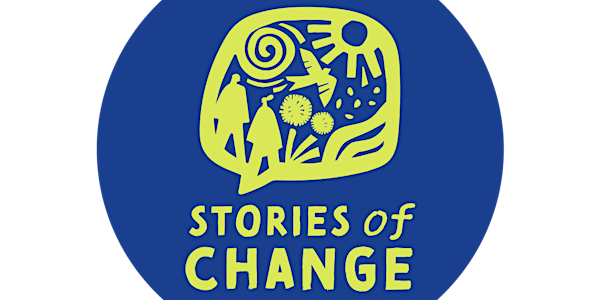 Stories of Change - Yoga workshop - Connect and ground to nature around us
A yoga practice to connect us to nature and ground us to our surroundings.
When and where
Location
Renville Park Oranmore Galway Ireland
About this event
This nature inspired yoga workshop is part of the Stories of Change Exhibition. Yoga teacher and sea swimmer, Helen Colfer will guide you through a grounding practice.
This practice will start by bringing awareness to our surroundings through pranayama – ocean breath. Building a mindful connection to the sea – the wild Atlantic Ocean beside us. We will bring to mind the holistic and nourishing sound of the sea through our breath. Calming the mind and energising our bodies. Setting our intentions for positivity and hope for the world around us.
Taking inspiration from nature around us, the trees and woodlands, we will explore movement, strength and balance. Like the strong trees, we will root down to rise up. A yoga practice for all levels to enjoy.
Helen Colfer is a native of the beautiful seaside village of Kinvara, Co Galway. A lover of the sea and a year round swimmer she can be found most every day on the Wild Atlantic Way taking to the waters with her community of fellow mermaids. Helen's passion for sea swimming saw her being an integral part of the creation of Atlantic Masters Swimming Club founded in 2014. She has taken part in various marathon swims (10km +) and she is an official English Channel Swimmer as part of a three person relay team that swam the channel in 2018.
With The Celtic School of Yoga on her doorstep, Helen trained and has been guided and mentored by Jack and Benita on the journey to becoming a qualified 200 hr registered Yoga Teacher. Looking to expand her knowledge and understanding, Helen completed a 20 hour program with Body Smart Yoga on shoulder mobility. Being a swimmer, this is of particular interest to her.
Helen brings her own personal style to her practice and teaching, including a particular focus on improving mobility. With the Burren landscape, the waters of the Atlantic and all the surrounding nature to draw from, Helen takes her classes on a journey that will reconnect you with the natural rhythm of the earth, sea and sky.
Find Helen on instagram: bigstretchyoga.eu
Stories of Change is an intergenerational creative roadshow travelling to four counties that will showcase local solutions to the climate crisis through photography, storytelling and food. The aim of the project is to flip the climate narrative from doom and destruction to positivity and hope and to celebrate community climate action.
The Exhibition will showcase portrait photos and stories of Galway's community changemakers and include the launch of 'The Characters of Stories of Change', a short video featuring the forty community changemakers interviewed in Donegal, Galway, Clare and Kerry. The event also includes a local, seasonal feast created by William from Wildstands, workshops, stalls, climate conversations and live entertainment.
Stories of Change is one of 15 projects funded by The Department of Tourism, Culture, Arts, Gaeltacht, Sport and Media in collaboration with the Department of the Environment, Climate and Communications. You can find out about the other successful projects at:
https://www.creativeireland.gov.ie/en/blog/creative-climate-action-fund-projects-announced/.