Description


STORY MASTERY
FRIDAY 16th NOVEMBER - SUNDAY 18th NOVEMBER 2018

HOTEL RIU PLAZA THE GRESHAM HOTEL, O'Connell Street, Dublin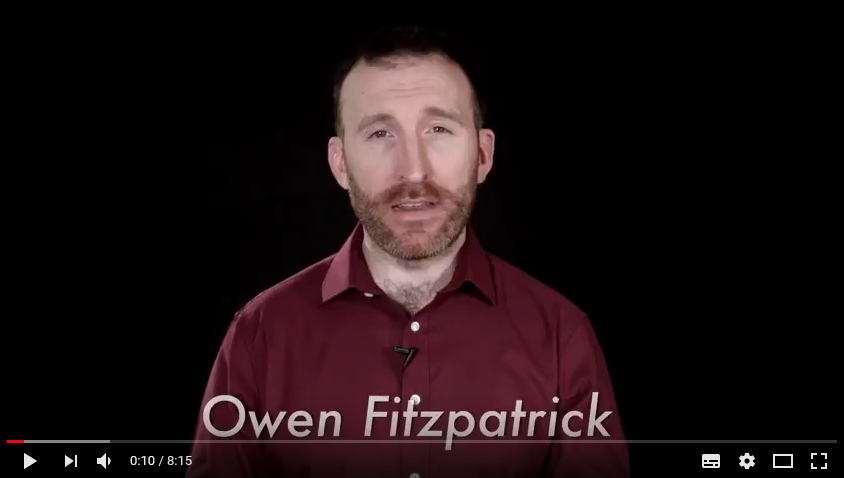 https://www.youtube.com/watch?v=wAaodp2Wngk&feature=youtu.be

We live in a world where attention is the highest commodity there is. Big corporations are worth billions because they are where all the eyeballs are. Attention cannot be demanded anymore. The louder voice no longer dominates. Instead, it is those who can share stories that captivate audiences, grabbing and keeping attention in the process.
Over three days in the Gresham Hotel in the heart of beautiful Dublin city from Friday 16th November to Sunday 18th November, 2018, you will experience an unforgettable event that will help you master the art of storytelling to impact yourself and others.
Whether you are a business leader looking to lead with impact, a salesperson wanting to close more sales, a marketing executive who wants to create a more explosive brand, an entrepreneur looking to promote your business in a memorable and powerful way or even a coach, speaker or therapist that wants to use story to inspire and transform your audience or clients… this vocational seminar is for you.
In this ground-breaking seminar, Owen will share the valuable skills and secrets behind the very best storytellers on the planet. Having travelled to more than 100 countries, Owen has written bestselling books that use story to convey information, has won numerous film awards for his short film scripts and has immersed himself in the science of story and influence for the past twenty years. This seminar is the culmination of a massive amount of research and application across the planet.
FRIDAY 16th NOVEMBER 11:00am-1:00pm
MODULE ONE: Why stories work
In this module, you will learn why we are biologically wired to process stories. You will understand the neurochemistry that occurs in the brain when you listen to a story. You will learn the evolutionary reasons why we actually need stories to survive. You will also learn the benefits that stories can have on your professional life, your marriage, your parenting, your coaching, your relationships and your overall wellbeing. Lastly, you will understand why stories are the single greatest resource we have if we want to succeed in the world today.
FRIDAY 16th NOVEMBER 2.30pm-4:00pm
MODULE TWO: How stories work
In this module, you will discover the key components to building powerful stories. You will examine all the characteristics of stories that impact people. In doing so, you will find out how you can build and design stories in different contexts so that you maximise the impact of your communication. We all know about the hero monster and guide of stories, but what are the other crucial elements you must not forget?
FRIDAY 16th NOVEMBER 4.15pm-6:00pm

MODULE THREE: Which stories work
Module three is where you will be introduced to the 7 effective stories we tell in business. From the origin story to the product story to the customer story, there are a variety of different types of stories that can radically transform how successful you are in business. Whether you are looking to position yourself to any audience in the best possible way or inspire the audience in front of you, you'll find the very best story to accomplish your goals.
Friday 16th November 2018
6.00pm - Special QnA with Owen on Creating Films and Creative Stories - 6.30pm
On Friday after we're finished, Owen will answer any questions you have about stories and will talk through the process of creative writing that he has used to create award winning short films.
SATURDAY 17th NOVEMBER 10:00am-11:30am
MODULE FOUR: How to perform a story
The next module will provide you with the tools you need to perform a story in person. Acting skills and presenting skills will be explored in terms of how to apply them to your stories. Most people make the same mistakes in trying to tell people what happened instead of giving them the experience of the story. In this module, you'll learn how to hold your audience spell bound in the way you communicate your story.
SATURDAY 17th NOVEMBER 11:45-1:15pm
MODULE FIVE: Stories that sell
This module focuses on going deep into building sales stories. You will learn how to craft a powerful story that gets people to believe in you, your product, your service or your brand. You will understand what makes people buy and how to incorporate a story into your sales pitch or your presentation.
SATURDAY 17th NOVEMBER 2:30pm-4:00pm
MODULE SIX: Stories that entertain
Module six examines stories that entertain people. Regardless of what context you're telling stories in… it is the stories that will entertain that people will remember. Whether you are a trainer or coach, an entertainer or business owner, a marketing or sales person, your ability to hold and keep attention will often determine your results. Entertaining people through stories is not only a lot of fun but it makes you so easy to listen to. You will develop the skills needed to entertain others through your stories.
Saturday 17th NOVEMBER
MODULE SEVEN: Stories that transform 4:15pm-6:00pm
In this module, you will learn how transformation happens through stories. You will understand how we tell stories to ourselves and to others about ourselves and those same stories can hold us back from making the changes we want to make. From discovering how your identity and values are caught up in your stories to recognising how to change your future by changing your future stories, you will become aware of the true power of story to help us transform. You will be provided with strategies that enable you to help others make powerful changes in themselves too.
Saturday 17th November 2018
6.00pm - Owen's PODCAST Launch Party
After we're finished on Saturday, we'll be having a very special Podcast launch party to celebrate the release of Owen's brand new Podcast. It'll be lots of fun!
SUNDAY 18th NOVEMBER 10:00am-11:30am
MODULE EIGHT: Analysing stories
To begin to bring together all of the various learnings of the training, you will be shown an example of one of the best examples of storytelling out there. Together, we will analyse how the speaker brought the audience on a journey and we will identify the various skills and techniques used. This is where we watch the magic in action and understand the secrets behind it.
SUNDAY 18th NOVEMBER 11:45am-1:15pm
MODULE NINE: Story Chunking
Module nine solves one of the biggest challenges in storytelling. How do you tell stories in a second and minutes on video, audio, online or on the written page? You'll understand how to master a one sentence story, an elevator pitch and longer form stories so that you can impact people regardless of which medium you use or how long you have.
SUNDAY 18th NOVEMBER 2:30pm-4:00pm

MODULE TEN: Happy Ever After
In this final module, we will review everything we have done during the course and build an action plan of exactly how you are going to implement what you have learned and apply the skills to your future. You will be presented with the most important psychological tools of habit formation so that brilliant storytelling becomes natural and effortless for you.
Overall, to say I'm excited about this course is an understatement. This is what I love to teach more than anything and I believe it's the most important communication, leadership and influence skill that you can possibly learn today. I hope you'll join me for this three-day masterclass on story.
Owen Fitzpatrick, creator of the ONLINE CHARISMA TRAINING ACADEMY is one of the most sought after speakers and trainers in the area of charisma, influence and leadership in the world today. He has been hired by Billionaires and Olympic Athletes and has worked with a number of multi-national companies including Barclays, Pfizer, Abbott, The Central Bank, Ogilvy, Sage, VHI, Roche, RTE and ECDL and alongside some inspirational figures such as Sir Richard Branson. Owen is known for his true command of language and his precise ability to persuade and influence. His speeches are unique, informative and motivating and he is regularly hired as key note speaker for talks on topics such as Leadership, Influence and High Performance.
We have a special deal with the Gresham Hotel
Normal price at the Gresham:
199 w breakfast per night

Our price:
169 with breakfast per night
Just mention you are a delegate, the amount of available rooms are limited.
Cancellation Policy: There are no refunds for this course. Any questions please contact sandra@owenfitzpatrick.com