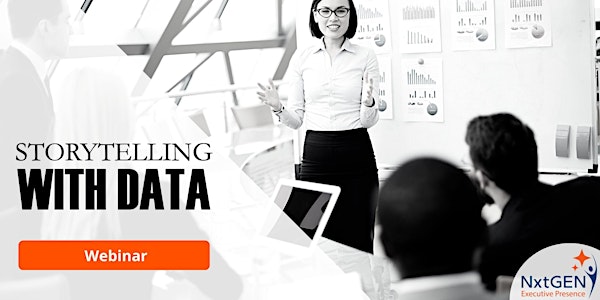 Storytelling with Data
How to energise your data and invigorate your presentations with a story? Discover Corporate Storytelling.
About this event
About this event:
Find the tools you need to approach a specific skill and transform with NxtGEN's new, free Lunch-and-Learn series.
Help your audience understand your message by learning how to voice complex ideas and adapt complicated concepts into lively, relatable stories.
Learn about the techniques of translating your data into vibrant, catchy content by using an array of literary tools to create the desired impact.
This compelling webinar combines elements of our two top-selling programmes: Message Builder and Corporate Storytelling.
This bite-size session focuses on the mechanics of using your creativity to deliver complete, structured messaging, and the principles of connecting with your audience.
Sign up if you wish to:
Enhance your Executive Presence
Learn about the methods of connecting and engaging with your Audience
Learn to interpret your data into vibrant content
Impress your audiences by using literary tools
Discover the fundamentals of delivering structured messages
Participate in a short, interactive class
Sign up now.
*All the webinars in this series have been developed from our most popular programmes.