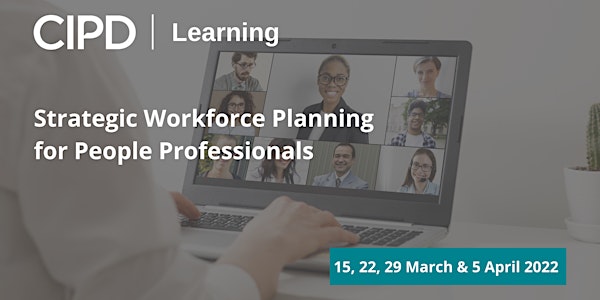 Strategic workforce planning
This virtual programme is an exciting opportunity to boost your practitioner skills by building workforce planning capability and expertise.
Refund Policy
Contact the organiser to request a refund.
About this event
This programme will cover strategic workforce planning as an integrated business concept, the tools, data and skills required to embed it in the organisation, the identification of supply and demand factors that can help reduce resourcing gaps, and how to adopt an agile approach so you facilitate the execution of the organisational strategy and gain the tangible benefits derived from SWP based decision-making. 
This programme has 12 modules each a one-hour virtual classroom. It is run over 4 days, with 1 day a week spread over 4 weeks. Each day has 3 modules, along with learning activities before and after the modules. The programme is designed for people professionals across all levels involved or interested in improved strategic workforce planning. This is particularly relevant for those working with the business to determine future capability requirements.
Programme dates: Tuesdays 15, 22, 29 March and 5 April 2022
Programme daily timings: 09:30 - 15:30
Key learning objectives:
By the end of this programme you will be able to:
apply the insight that can be drawn from strategic workforce planning to improve organisational decision-making and resourcing
baseline your organisation and build an adaptive resourcing approach aligned to the organisation's strategy
model and forecast changes to supply and demand and conduct a gap analysis
create a strategic workforce plan and execute it to deliver the right workforce for your organisation
Outcomes and benefits :
The programme will provide the following outcomes:
increased business acumen on the impact of the wider business context within which you operate
knowledge of modern business models and trends, and capability to build an alignment between the business strategy and your workforce plans
as an advocate for strategic workforce planning, be able to influence key stakeholders
understand how to segment data to inform talent decisions and be able to identify the critical roles to deliver your future strategy and to forecast the supply of talent
effective use of qualitative and quantitative methods of demand forecasting
use of gap analysis and scenario planning to close the gap between the availability of workers and the business need
knowledge of the five talent management levers available to you to make change happen
how to take an agile approach to planning and deliver a future-focused strategic workforce planning approach to the benefit of your organisation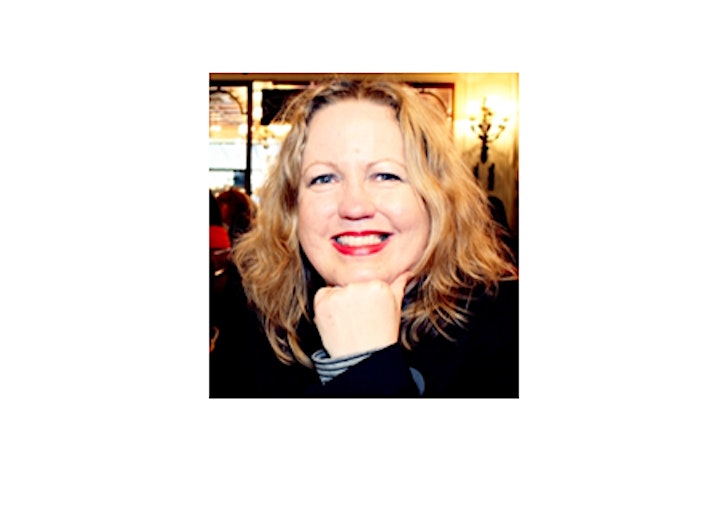 Course Tutor: Esther O'Halloran
Esther is a confident, outgoing HR Consultant, Trainer & Business Coach with experience in entrepreneurial and corporate organisations. Esther has a wealth of invaluable insight from her experience in Operational Management within the retail and hospitality industries and her 15 years of senior HRD and MD level experience gained in well-known high street branded organisations. Esther possesses strong practical operational background, multi-disciplinary skills, coupled with a business savvy ability to link in key business measures and financial performance to HR processes, strategy and change. She's skilled at stimulating and facilitating change, and has the courage to challenge assumptions and ways of working to move a business forward through clear, consistent and transparent communication.Qualifications:Foundation Course in Leadership Coaching & AoEC Certificate in Coaching
Academy of Executive Coaching Introduction Course to NLP
FCIPD – Chartered Fellow of the Institute of Personnel Development
MAPD (Masters in Personnel and Development) - Westminster University
Certificate and Diploma in Business Management - Open University
BA (Hons) Degree in Fashion and Textiles - GlosCAT (plus One year Foundation course in Art)
Recent Experience:
Planet Organic Designed & delivered short 'bite size' management development workshops
PAUL Created & delivered Senior Leadership Development programme.
Westminster University Developed & delivered a series of seminars for Business Research & Professional Practise.Lexington Catering Created & facilitated How to Recruit & Retain full day workshops for line managers.
Testimonial:'Esther was very attuned to the vibe in the room - there were lots of interesting conversations and sharing. She made it a real experience and I have a lot of takeaways from the event'
Please Note:
Cancellations MUST be notified in writing.
A cancellation fee of 25% of the full fee will apply to cancellations received up to 25 February 2022. No refund can be made for cancellations received after 25 February 2022. A substitution may be made at any time.
CIPD reserves the right to cancel or reschedule the event or change its associated programme or substitute a speaker. In the event of cancellation, liability is limited to the amount of registration only.
For your security and peace of mind, CIPD and its subsidiaries will not supply your details to any organisation for marketing purposes. By submitting this request you confirm that you agree to the use of your information as set out in CIPD's privacy policy. We reserve the right to include your name in a list of delegates at the event.
Non-members may click here to sign up to receive our e-newsletters which will keep you up-to-date with HR news in Ireland as well as CIPD Ireland events and survey research.