Description
Strategic workforce planning
Gain competitive advantage by learning to use workforce planning strategies, tools and techniques to run analyses of your workforce strategy
This two day programme is designed to give you competitive advantage using workforce planning strategies, interactive tools and techniques to run analyses of your workforce strategy. This advanced course may be preceded by the one day Introduction to Workforce Planning.
Overview
Workforce planning is a business process to align changing business and people strategies. It needs to be evidenced-based using analytical tools to provide key leaders with the insights to make informed decisions on how to ensure the right people have the right skills at the right time in the right place at the right cost. It provides a baseline to build a sustainable process to compliment corporate business plans and one which allows both interactive modelling of scenarios.
This two-day course features the use of interactive tools and techniques to run analyses across component elements of both demand and supply criteria for your workforce strategy. These days provide good practice case study examples on how these models work in practice.
Who is it for?
This training course is suitable for HR professionals and/or Managers who already understand the concept of workforce planning and want to enhance this practice to a strategic level within their organisation.
Learning objectives
By the end of this two-day workshop you'll be able to:
collate data inputs within your organisation

identify the tools required to carry out workforce planning

understand demand planning and workforce analytics

build holistic models

create governance

consider employee engagement and talent retention in your strategy

address diversity and inclusion

understand the implications of supply planning

create a workforce planning strategy

integrate strategic HR interventions

implement your workforce plan.
---
Workshop details:
Day 1: Applying strategic workforce analytics
Day 2 – Creating business value via insights
---
Facilitator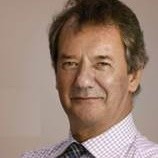 Expert Jim Matthewman delivers this programme, He is a global HR consultant with 25+ years' experience, consulting to over 2500 organisations in 40 countries. He previously led global consulting teams for Mercer, Hay and Willis Towers Watson. As CEO of Talentspringboard, Jim focused on the workforce implications of digitalisation, with a presence in UK, Europe and the Middle East. He also has extensive experience with Boards, CXOs and CHROs.
Jim is a key subject matter expert and facilitator for CIPD on Strategic workforce planning, OD and people analytics. He is an acknowledged author, international Chair and a lecturer.
Key areas of expertise
His key areas of expertise include Strategic People Strategy, People Analytics, Strategic Workforce Planning, Generational Change in the Workforce, Global Talent Management, Going Digital, Agile Organisation and HR&OD.
His clients include:
Major telcos: Vodafone, DT, Etisalat

Major retailers: Tesco, Sainsbury's,

Major financial organisations: Barclays,

Oil & gas: Saudi Aramco, OPEC, GECF

UK Central Government: DWP, HMRC

Global firms: Alstom, Mars, Ford
---
Booking Terms and Conditions: A cancellation fee of 25% of the full fee will apply to cancellations received up to 7 December 2018. No refund can be made for cancellations received after 7 December 2018. A substitution may be made at any time.
CIPD reserves the right to cancel or reschedule the conference or change its associated programme or substitute a speaker. In the event of cancellation, liability is limited to the amount of registration only.

---
Please Note
Professional photography and video production may be taking place at the event and these images may be used on future promotional materials for CIPD. Please note that by attending the event, you are giving your consent for your image to be used on any CIPD promotional materials.
For your security and peace of mind, CIPD and its subsidiaries will not supply your details to any organisation for marketing purposes. By submitting this request you confirm that you agree to the use of your information as set out in CIPD's privacy policy. We reserve the right to include your name in a list of delegates at the event.
Non-members may click here to sign up to receive our e-newsletters which will keep you up-to-date with HR news in Ireland as well as CIPD Ireland events and survey research.