Street Art Performance as Activism
About this event
James King and Eamonn O'Donnell will bring their street art interventions to life, describing contexts and opportunities for activism through art.
Eamonn and James started their Street Art Performance in 1988, when James advertised an extra-mural Street Theatre course. Eamonn was the only person to turn up to the course, and they decided to do something together in the streets anyway. The following week, their first outing consisted of them carrying a small chair between them, walking from Magee College through Derry City Centre.
Creative ideas and responses flowed and continue to the present day.
Two things kept them interested and motivated over the years:
Each time they went out they experienced a sense of creative development. Something new and and unanticipated emerged.
They could rely upon each other to support whatever action the other initiated.
They agreed the following principles:
Support each other
Use available resources
Never put anyone down
Engage with current social issues(these often included human rights and justice issues)
Respond positively and spontaneously to ongoing events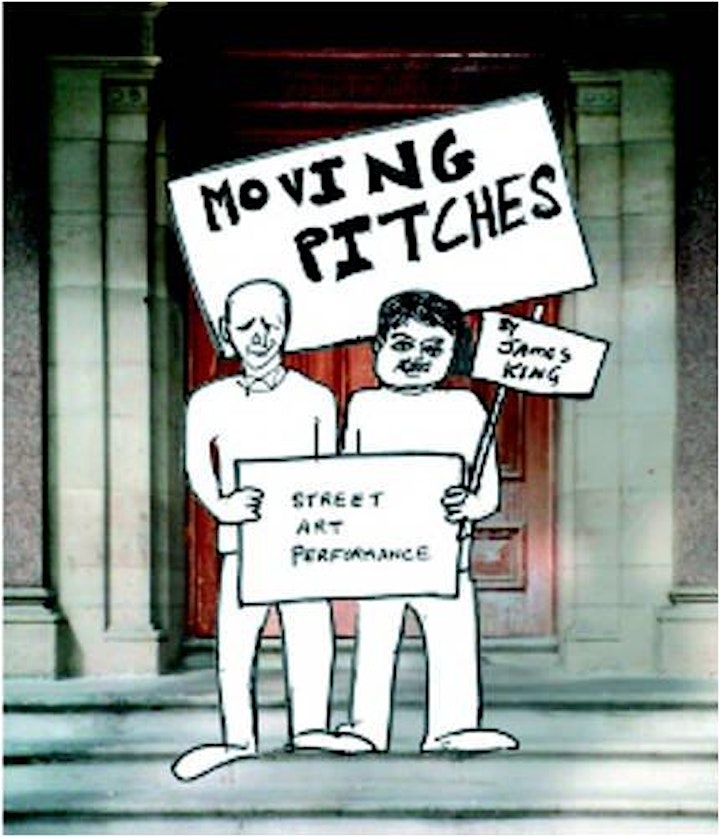 This event is funded by Irish Aid's Global Citizenship Education Programme. The event is one of a series of Financial Justice Ireland interventions with artists to explore possibilities for embedding climate, financial, debt and gender justice issues across art practice.