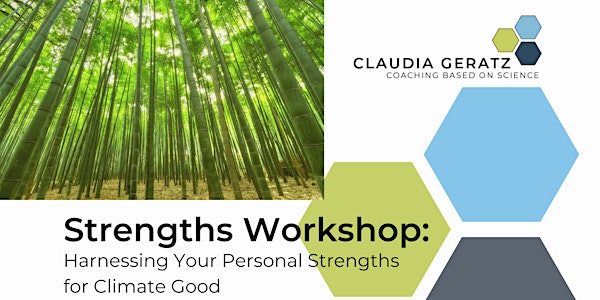 Strengths Workshop: Harnessing Your Personal Strengths for Climate Good
Discover your unique strengths and how you can use your personal superpowers to make a difference in the world and the planet.
About this event
Learn strengths-based approaches to work to help you stay hopeful during a global climate crisis, stay true to yourself, and find and sustain the energy to keep going. These approaches can also help you build strategies to protect your own values, motivation, and sense of hope.
In this workshop, you will:
Engage with like-minded people
Learn about the science behind strengths-based approaches
Practice using your strengths to foster hope and optimism
Experience the power of using strengths to offer solutions to climate issues