Multiple Dates
Stress Relief for Balance & Feeling Good Workshop with Bonfire Sound Circle
Treat yourself to a self care workshop on Crookedwood farm learning Yoga & MIndfulness stress relief techniques to feel good & balanced
About this event
While juggling work and home life, when encountering stressful situations especially during these times, life can be a rollercoaster. Applying helpful but effortless techniques from the practices of Yoga & Mindfulness that are easily integrated into your routine can make all the difference to your wellbeing.
The easy practices & techniques delivered in this two day retreat workshop are accessible for everyone and can be used as part of a regular self care routine or when dealing with 'in the moment' stress triggers.
Learning techniques that you feel empowered to use every day and to build a handy toolkit for stressful or challenging situations is what we hope for you to take away from this workshop as practicing these methods on a regular basis helps to support your overall wellbeing including better mental health, better sleep, feeling more energetic & refreshed, as well as relaxed, centered & grounded.
A unique part of the workshop is a session on using sounds & vibration to soothe ourselves: a fun but effective way to explore self calming with tools that are always available to us: our breath & our voice. As a treat on Saturday evening, we will light a bonfire for which we invite you to create a sound circle with us using drums, percussion, singing bowls, chimes & more. You can choose to join in and play (no need to be a musician) or simply relax by the fire and enjoy listening to the soothing sounds of the instruments safely surrounded by a magical little forrest.
The workshop is held in the beautiful & relaxed setting of Crookedwood Farm, a little working farm in the countryside of Meath, only 45mins from Dublin City Centre. In the fresh air, amidst beautiful old trees (weather permitting) or in the cosy converted barn you will practice different mindfulness, breathing, movement and relaxation techniques from Yoga, Mindfulness & Soundhealing practices for body, mind & soul.
Give yourself a treat, away from the city and join myself, Tanja, from Yoga with Tanja & my partner Mark, Sound facilitator & Meditation Teacher, Donkey Jimbob & Ponies Lucky and Banjo for this fun, relaxing & informative Retreat Workshop.
This workshop is suitable for any age, any ability, anyone who is interested in wellbeing practices, stress relief, yoga & mindfulness and sound healing. Highly recommended for people who work with children; early years providers, school teachers, kids yoga teachers, childminders, SNA's, etc.
Date/ Time:
Saturday 24.07.21, Sunday 25.07.21 10am - 5.30pm, Lunchbreak 1pm - 2pm, Singing Bowl/ Drum/ Gong Workshop & Bonfire Sound Circle 7 - 9pm ( if you choose to stay overnight you are welcome to stay at the bonfire as long as you wish)
Payment Options:
A non refundable, non transferable deposit of 75€ is required to secure your booking if you wish to Pay via Revolut or Paypal (please email yogawithtanjathomas@gmail.com) - in this case no booking fees apply
Payment Via Eventbride - payment in full including booking fees - (*for terms & conditions please see yogawithtanja.eu)
* the new Yoga with Tanja website is still under construction, if you would like to view Terms&Conditions please email yogawithtanjathomas@gmail.com
Schedule:
Saturday
Arrival from 9.45am
Start 10am sharp
Welcome Circle
"Taking a look at Selfcare & Stress"
Breath Techniques for stress relief - Calming in the Moment, Daily Practices
Lunch Break 1pm
Bodywork, Movement & Yoga - Calming in the Moment, Daily Practices
Soundhealing Session with Soundplay - Calming in the Moment, Daily Practices
Finish 5.30pm
7pm - 9pm Sound Circle & Bonfire
Sunday
Arrival from 9.45am
Start 10am sharp
Good Morning Mindful Yoga
Mindfulness - Calming in the Moment, Daily Practices
Meditation - Moving Meditation - Calming in the Moment, Daily Practices
Lunch Break 1pm
Soundplay, Soundmeditation, Soundrelaxation
Relaxation Techniques- Calming in the Moment, Daily Practices
Closing Circle
Finish 5.30pm
Covid Safe:
This workshop adheres to current Covid Regulations:
no more than 12 people on the workshop,
if workshop takes place indoors: 2 pods of 6,
hand sanitizers available,
space allows for social distancing
What to Bring
Due to Covid we do not provide any equipment. Please bring your own: yoga mat or non slip surface, cushion (s), blanket, eye pillow (if you have), comfy clothes, water bottle, cup, packed lunch, notebook, workshop manual (will be emailed prior to workshop start),
Food
Please bring your own lunch that you can eat outside in the picnic area, or inside the zen den area
please bring your own tea/coffeecup
A kitchenette is available with kettle, microwave & toaster and a fridge if you would like to store or warm up your lunch
Herbal teas & filtered water provided by us
Slane/Navan are only 5-10mins by car and have lovely coffee shops, shops and take aways
Venue
Slane Studios - Crookedwood Farm - see https://slanestudios.com/
Situated in a convenient location, just off the N51, Crookedwood Farm is only 45mins drive from Dublin City Centre
(Animals on the farm are in secure spaces & it is optional to visit them at the fences, if you feel uncomfortable you will be safe distances away)
Accommodation Options
You have the option to use Crookedwoodfarms lovely accommodation if you wish to stay for the night. Please get in touch with Enda, (email: 086 312 2872 mobile: info@slanestudios.com ) directly if you wish to avail of a shared bedroom to stay overnight. Room Sharing Only
To view the rooms go to https://slanestudios.com/
Workshop Space
Workshops are held inside the barn building (see pictures)
If the weather allows we will be in a green meadow space
Contact
for any questions please contact Tanja at yogawithtanjathomas@gmail.com or on mobile 087 122 1593
visit yogawithtanja.eu for Tanja's Bio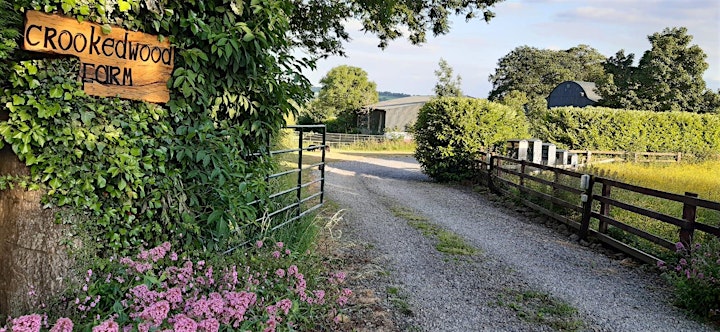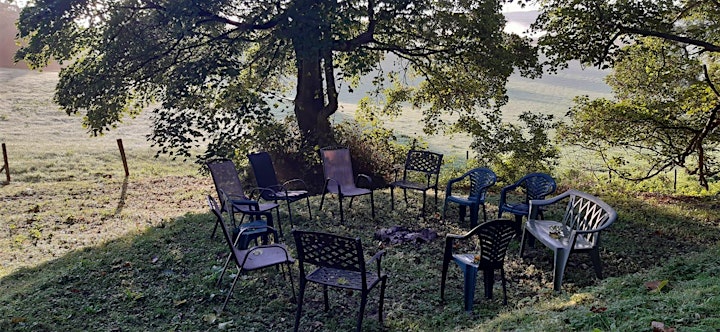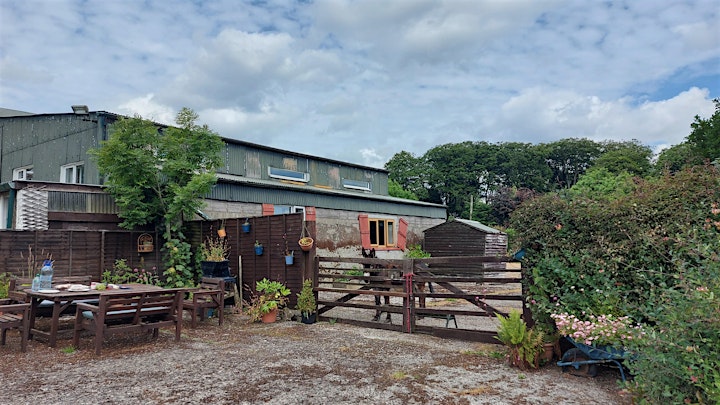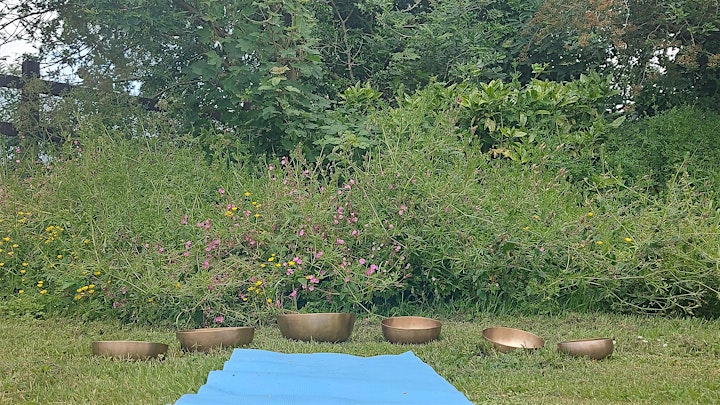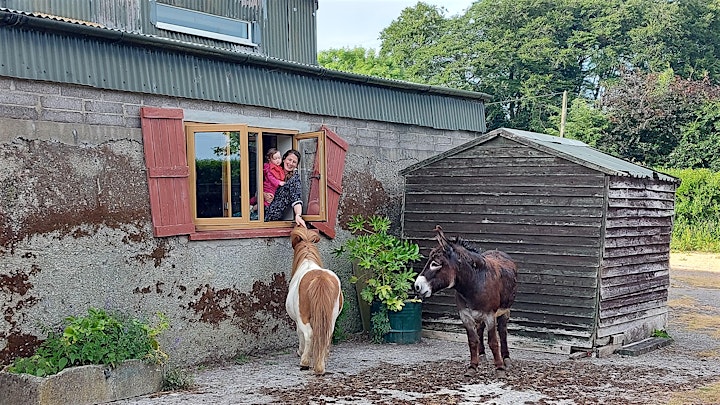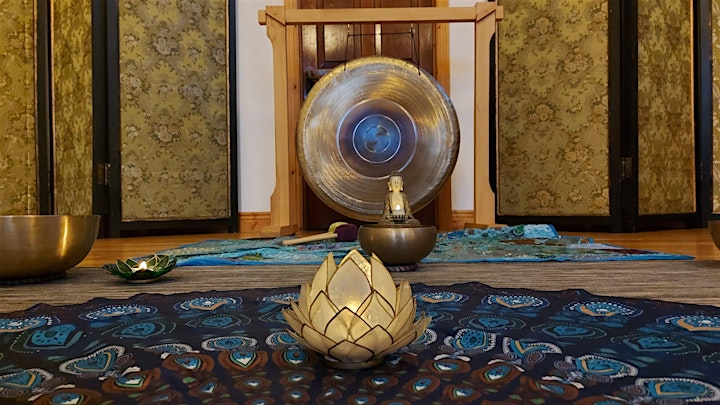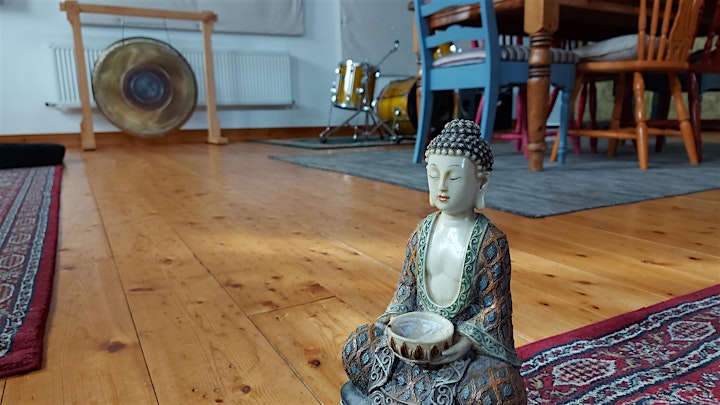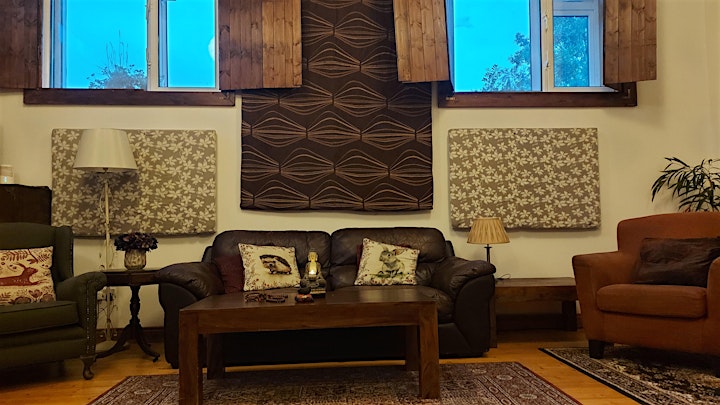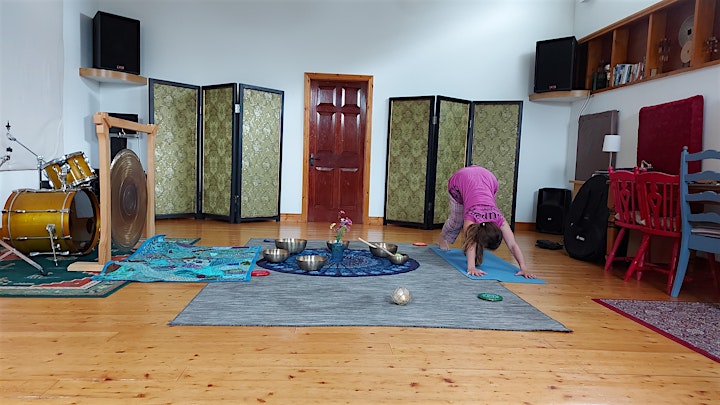 Organizer of Stress Relief for Balance & Feeling Good Workshop with Bonfire Sound Circle