Description
Stu Daly performing material from his newly released 7" Marrow from the Bone, and forthcoming album Loggerheads.
After years of enjoying very mild and moderate success with his punk band Chewing on Tinfoil, solo instrumentalist Stu Daly invites you to experience what his songwriting sounds like without having any other hack musicians to interfere with and bastardise his artistic vision.
Having recently releasing a 7" record of reworked solo versions of songs that he wrote for Chewing on Tinfoil's 2013 album Marrowbone Lane on the band's newly christened record label Chewy Records, Stu invites you to come out and pick up a copy of the record for yourself and hear a selection of songs that will be on his upcoming album Loggerheads, due to be released in early 2020.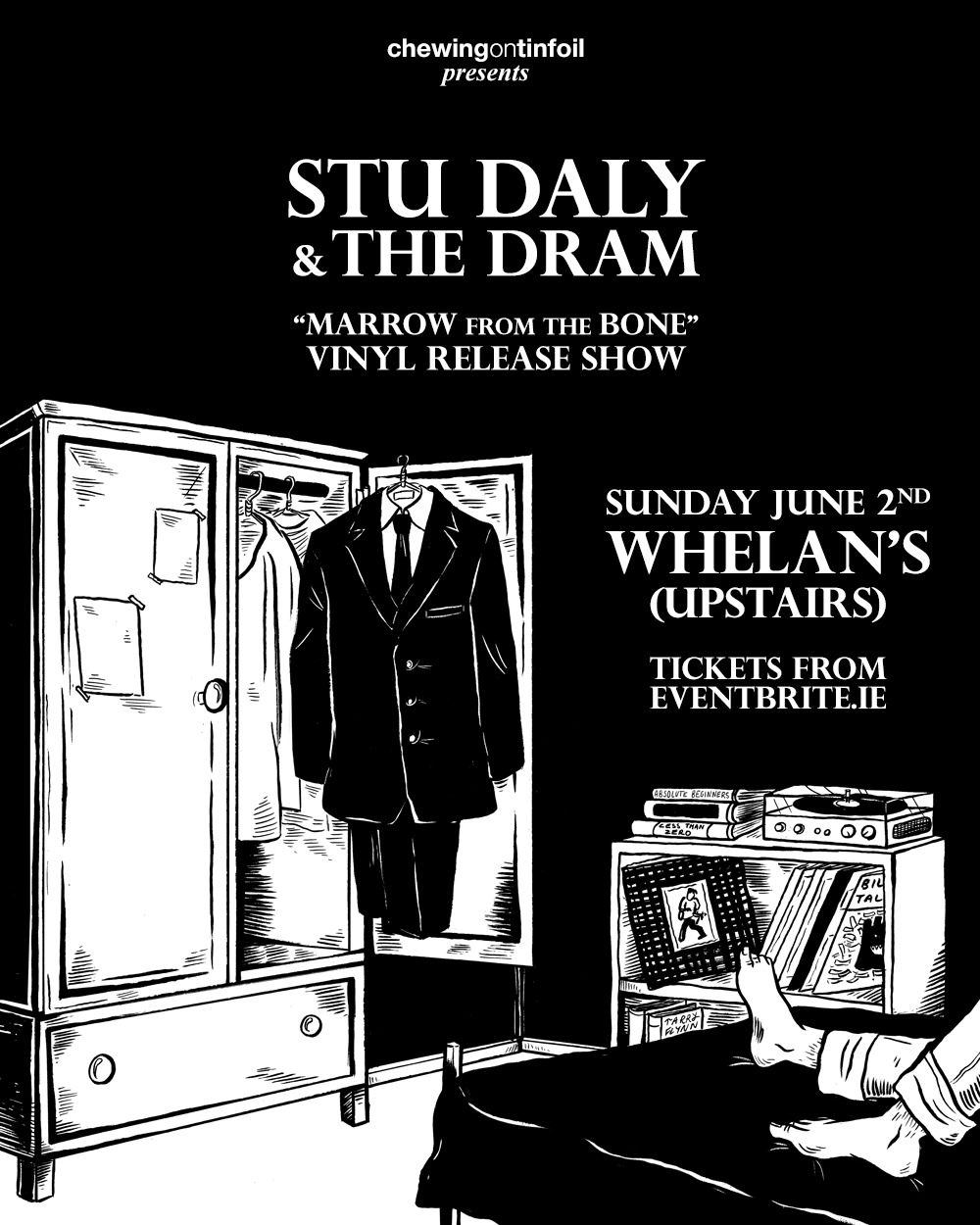 With support from Anna's Anchor and Jacob
Doors: 8pm
Tickets: €8 + fees. More on the door.
* This is a seated gig to allow for maximum enjoyment and relaxation. If you're one of those people who talk really loudly during performances, you might want to stay at home for this one *