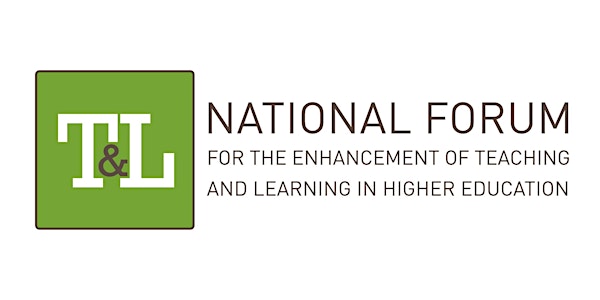 Student as Partner, Producer & Assessor: Exploring Domain of One's Own
When and where
Location
Moore Institute Seminar Room G010 Hardiman Research Building National University of Ireland, Galway Ireland
Description
Student as Partner, Producer & Assessor: Exploring Domain of One's Own
Join us for this workshop in Galway! Together with Jim Groom we will explore authentic assessment and participatory pedagogies through the productive collision of two ideas: Student as Producer and Domain of One's Own.
Working together, we'll reflect on these ideas in the context of our respective individual practices and institutional contexts. We'll explore opportunities for developing more participatory pedagogies, including students as assessors of their own learning. We'll check out a variety of Domain of One's Own initiatives, from Ireland and beyond. And everyone will have the opportunity to build their own domain.

The Student as Producer model advocates a pedagogic approach foregrounding student voice, choice and creativity so that students can recognise themselves in a world of their own design and take responsibility for their own learning. This has broad ramifications across the institution with respect to digital technology, learning spaces, and assessment (Healy et al., 2014; Neary et al., 2015). The Domain of One's Own initiative emphasises a partnership approach to teaching and learning, and reworks the relationships between research and teaching; producing and consuming; and educators and students (Groom & Lamb, 2014). Partnership with students, not only as learners but as teachers and assessors, can contribute to developing graduate attributes and personal learning networks that can sustain students/graduates well beyond their time in higher education.

References:
Groom, J., & Lamb, B. 2014. Reclaiming innovation. Educause Review (June 2014).
Healey, M., Flint, A., & Harrington, K. 2014. Engagement through partnership: Students as partners in learning and teaching in Higher Education. York: Higher Education Academy.
Neary, M., Saunders, G., Hagyard, A. & Derricott, D. (2015). Student as Producer: Research-engaged teaching, an institutional strategy. York: Higher Education Academy.
PLEASE NOTE:
The workshop will take place from 10am to 4pm, including a 45-minute lunch break. Lunch will be provided.

If you wish to participate in the workshop at NUI Galway, please click REGISTER.
Parts of the workshop will be live streamed. If you wish to receive details about joining the live stream, please add your details to this form. The link to the live stream will be shared here and you'll receive a reminder prior to the event.
After the event, a summary (including video) will appear on the National Forum web page for this event.