Description
At the heart of Dublin is it's people. How can we ensure that our city is developing in a way which supports healthy growth and wellbeing for all? How can we work together to create a truly sustainable future for our city and communities?

Why not learn from each other? All over Dublin, people are making positive change for the future of the city and beyond. Hear their stories and tell your own at this this magical midsummer event! Are you fascinated by nature in the city? Do you cycle, garden, create art or music? Do you want to give insight into your work or your community projects? Do you have a story to tell about your passion?

Whether you have a story to tell, or you want to come along to listen, you are invited to join us in the Grow Dome in Flanagan's Field Community Garden, Fatima, to celebrate the longest day of the year with the very best of tales from Dublin communities.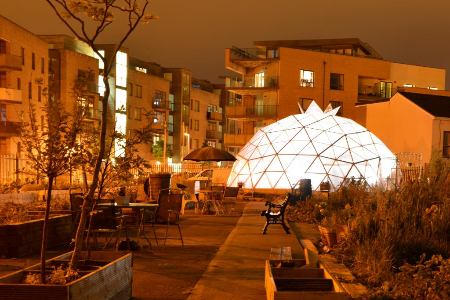 This family friendly event is being hosted by the Flanagan's Field Community Garden, in collaboration with Fatima Groups United and Dublin Community Environmental Network.