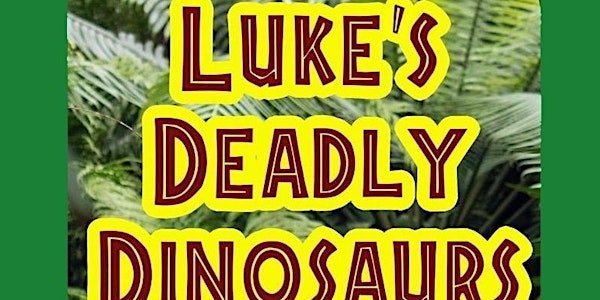 Summer Stars Luke's Deadly Dinosaurs, age 4 to 7
Luke's Deadly Dinosaurs is a fun and interactive workshop
When and where
Location
Blackrock Library Main Street Blackrock A94 YF76 Dublin Ireland
About this event
This one is for all the dinosaur lovers out there!
Luke's Deadly Dinosaurs will be doing a workshop in Blackrock Library
It's an hour long fun and interactive workshop where we will look at some of the most spectacular dinosaurs ever to have lived, using a combination of models, 3d printed replicas and real fossils.
Come and take a trip back in time to see the most amazing animals in prehistory, the dinosaurs!
Luke's Deadly Dinosaurs is a workshop using models, replicas and real fossils that brings the wonder of these awesome creatures to the modern day!
See how big an Apatosaurus could get, hold the largest dinosaur claw ever discovered and finally come face-to-face with Reggie, the baby Tyrannosaurus Rex!